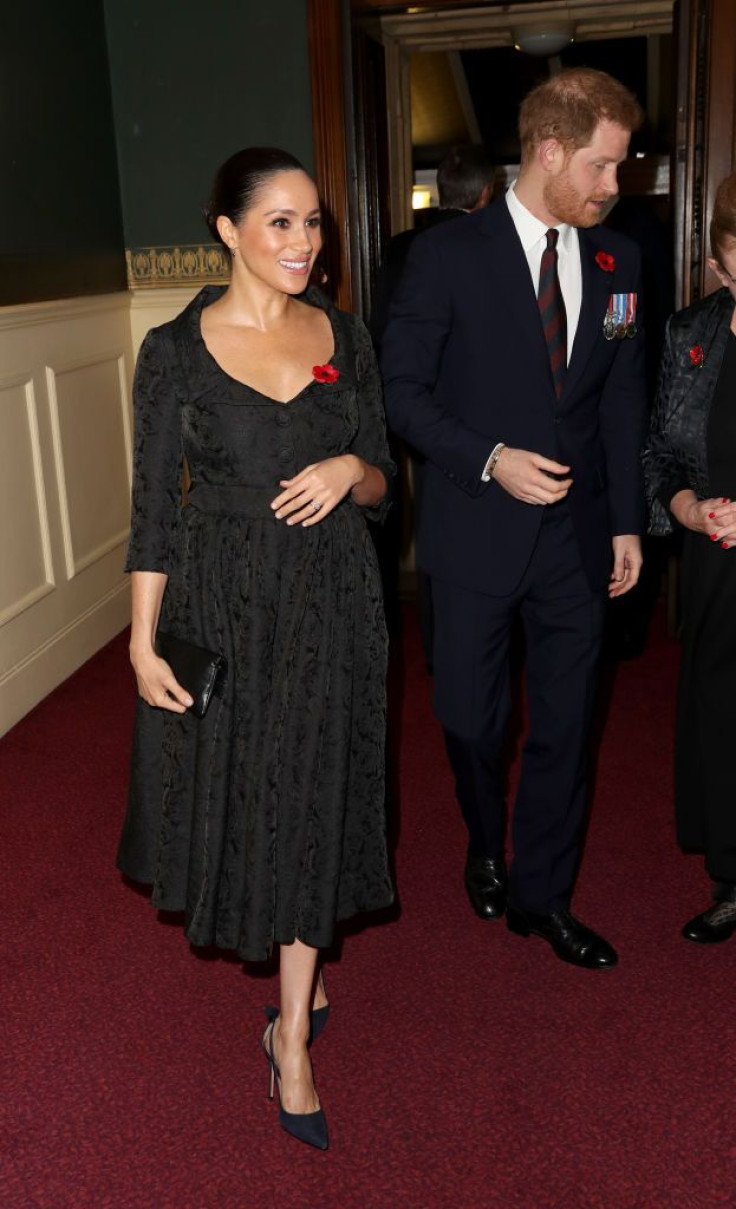 Prince Harry and Meghan Markle's "Progressive" way of being might have sent shockwaves to the British Royal Family. While the series of events (Uhm, Meghan, and Harry have decided to step down as "senior members" of the Royal Family and announced this on Social Media on Thursday) makes for a riveting plotline, none of it is going to be shown on "The Crown".
Creator Peter Morgan expressed his displeasure at having to do anything with the Duke and Duchess of Sussex's lives on the show. While the Royal drama has been planned out for six seasons, tracking the different stages in the life of The Queen, Morgan plans of wrapping the before the present day. He also maintained that writing about Meghan Markle would give the storyline a journalistic spin—something he is steering clear of.
During the filming of Season three, Morgan implicitly intended that he would like to wait for a decade or so before translating the drama onto the screen. "Let's wait twenty years and see what there is to say about Meghan Markle," said Morgan.
"I don't know what there is to say about Meghan Markle at the moment. I wouldn't know and I wouldn't presume. She'll only become interesting once we've had twenty years to digest who she is and what her impact has been," Morgan added.
While he's quite sure of how the drama is going to end but believes there's a long way to go before the team gets to that.
Prince Harry and Meghan Markle's decision to quit royal life was announced post their two-month stay in Canada. The Sussex's had been on a 6-week-break, and it is learned that their decision to become financially independent while continuing to collaborate with the Queen was made official on Instagram. The post read:
"After many months of reflection and internal discussions, we have chosen to make a transition this year in starting to carve out a progressive new role within this institution. We intend to step back as 'senior' members of the Royal Family and work to become financially independent while continuing to fully support Her Majesty The Queen. It is with your encouragement, particularly over the last few years, that we feel prepared to make this adjustment. We now plan to balance our time between the United Kingdom and North America, continuing to honor our duty to The Queen, the Commonwealth, and our patronages. This geographic balance will enable us to raise our son with an appreciation for the royal tradition into which he was born, while also providing our family with the space to focus on the next chapter, including the launch of our new charitable entity."
"We look forward to sharing the full details of this exciting next step in due course, as we continue to collaborate with Her Majesty The Queen, The Prince of Wales, The Duke of Cambridge and all relevant parties. Until then, please accept our deepest thanks for your continued support."
The announcement incidentally was made on Kate Middleton's birthday. The Duchess of Cambridge turned 38 on Thursday, but by the looks of it, didn't seem to have a pleasant start to her special day, as she was summoned to the Buckingham Palace for crisis talks.
© 2023 Latin Times. All rights reserved. Do not reproduce without permission.