If former Gov. Andrew Cuomo indeed broke New York law, the top official on the state's ethics board told lawmakers in Albany on Wednesday that New York's ex-governor might be required to return his royalties from his $5.1 million book contract.
During a state Senate Ethics Committee meeting, state Senator Dan Stec questioned JCOPE executive director Judge Sanford Berland about whether the body had the authority to seek back earnings earned from Cuomo's pandemic-era biography: "American Crisis: Leadership Lessons and the COVID-19 Pandemic."
"If the financial gain is significantly more than any fines or penalties [that] can be invoked, there's an obvious encouragement for the behavior… if I get a $5,000 fine for a $5 million book deal — that's not much of a deterrent. So I guess my question is, again, hypothetically, if financial gain is significant, is there a mechanism for JCOPE to claw back beyond just a standard fine or penalty, but the actual gain itself?" said Stec per New York Post.
Berland responded that the Act does include "a penalty that includes recoupment of the individual's compensation or benefits received."
However, the judge previously stated that if the action is approved by JCOPE commissioners in a full panel vote, it may face legal challenges.
FBI and federal prosecutors in Brooklyn are currently investigating Cuomo's book agreement. They are looking into whether the disgraced governor used public money to help write and publish the book during work hours.
Cuomo has rejected the charges, claiming that the aides worked on the initiative as volunteers.
Following a criminal referral by Comptroller Tom DiNapoli, the office of Attorney General Letitia James is also looking into the incident.
Cuomo's fame was still related to his daily COVID-19 briefings in 2020, at the height of the pandemic in New York, when the book debuted on the New York Times best-seller list in October.
After sexual harassment claims against the then-governor surfaced in late February, Crown Publishing Group suspended promotion of the book, declaring the business would stop reproducing and reissuing copies.
JCOPE commissioners were also enraged earlier this year when it was revealed that JCOPE officials secretly accepted Cuomo's request to write the book without a full panel vote.
Commissioner Gary Lavine, a Republican appointee, told The New York Post that during the public session of JCOPE's forthcoming meeting on Thursday morning, he plans to make a motion to revoke approval for Cuomo's book contract, forcing the ex-governor to reapply for permission.
The significant misrepresentation that no state resources would be used to write the book and effectively publish it is the basis for revocation of the approval.
Cuomo would have 10 working days to resubmit for approval if the measure is approved.
At a later meeting, the panel would analyze the application and decide on whether to deny or approve the request.
Lavine also stated that he will introduce a resolution requesting that JCOPE make a criminal referral to the attorney general, requesting that she investigate alleged misbehavior surrounding a 2019 leak that occurred during a closed session.
The leak, which apparently involved whether or not the panel voted to investigate ex-Cuomo adviser Joe Percoco, was also forwarded to the state Assembly Judiciary Committee, which will look into it as part of its impeachment investigation.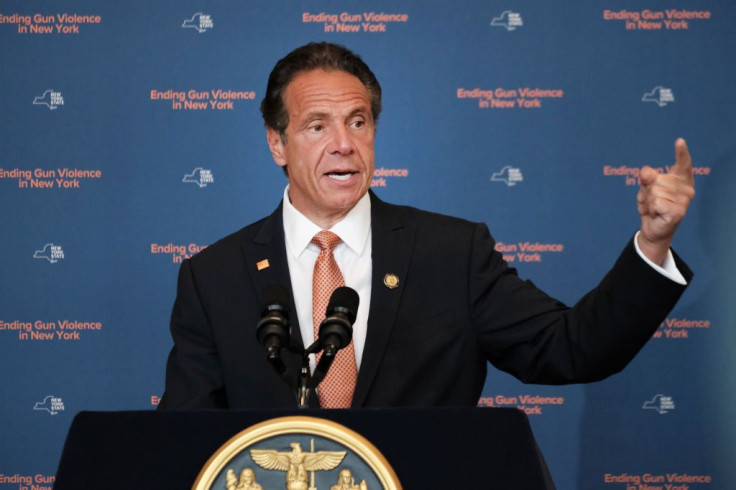 © 2023 Latin Times. All rights reserved. Do not reproduce without permission.