New York Governor Andrew Cuomo granted clemency to six people, including convicted murderers, only hours before he formally left office.
Greg Mingo, Robert Ehrenberg, Ulysses Boyd, and Paul Clark, all convicted killers, commuted their sentences by Cuomo.
David Gilbert, sentenced to murder and robbery in 1983, was also submitted to the parole board to consider his release.
According to The Associated Press, Gilbert is sentenced to life in prison for his role in a $1.6 million armored vehicle robbery that killed a guard and two police officers.
Gilbert had served approximately 40 years in prison and had sought Governor Cuomo for an early release from his life sentence, according to News 12. In 2056, he was eligible for parole.
The New York Post said that Gilbert's son, Deputy District Attorney Chesa Boudin of San Francisco, has lobbied Cuomo for his release.
"My heart is bursting. On the eve of my first child's birth, my dad, who's been in prison nearly my entire life, was granted clemency," Boudin said in a tweet.
"He never intended harm, yet his crime devastated many families. My heart breaks for the families that can never get their loved ones back," he added.
The New York Post said Kathy Boudin, Boudin's mother, was also involved in the robbery. She was paroled in 2003 after pleading guilty to felony murder and robbery charges.
Cuomo said Gilbert would be submitted to the Parole Board for possible release, who commended Gilbert's contributions to AIDS education and prevention programs. According to the governor, Gilbert also worked as "student tutor, law library clerk, paralegal assistant, teacher's aide, and aide for numerous extra facility programs."
Lawrence Penn was also given a full pardon by Cuomo. In 2015, he admitted to fabricating business records.
"These clemencies make clear the power of redemption, encourage those who have made mistakes to engage in meaningful rehabilitation, and show New Yorkers that we can work toward a better future," Cuomo said per Fox News (via Yahoo! News).
Cuomo's term as governor ends on August 24 at midnight. He resigned amid sexual misconduct claims.
Kathy Hochul will become New York's first female governor as a result.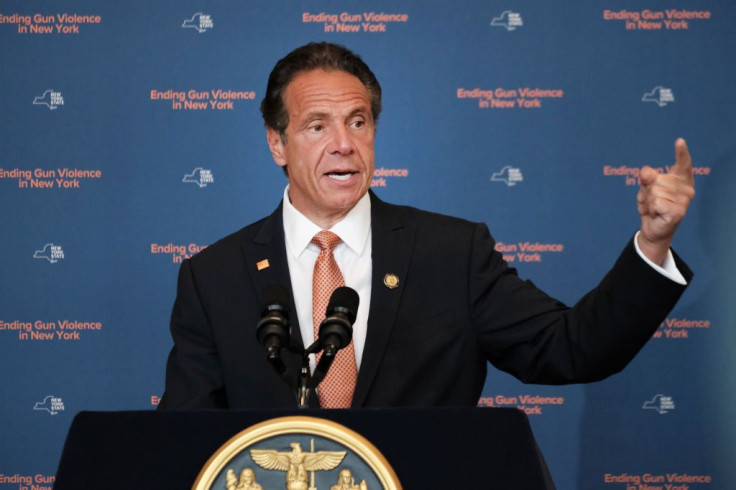 © 2023 Latin Times. All rights reserved. Do not reproduce without permission.