An unidentified victim said to have been sexually harassed by New York Governor Andrew Cuomo has officially filed charges at the Albany County Sheriff's Office.
The case was filed by Attorney General Letitia James on Thursday following a meeting with sheriff officials, Sheriff Craig Apple said to the New York Post.
Apple added that there is a possibility that Cuomo would be arrested if the allegations are substantiated.
"The end result could either be it sounds substantiated and an arrest is made and it would be up to the DA to prosecute the arrest," he said. "Just because of who it is we are not going to rush it or delay it."
The latest complaint is said to be the most serious accusation against Cuomo. It was detailed in an AG James' report where the New York Governor allegedly pulled the victim in for a hug and then reached under her blouse to fondle her breasts at the Executive Mansion in Albany last Nov. 16.
"I mean it was—he was like cupping my breast. He cupped my breast," the woman said in the report.
The woman admitted that she was shocked at the time as she recalled how Cuomo allegedly put his hands on her breast. Aside from that, there was allegedly a second incident where the governor asked her to take selfies of them inside his office at the Executive Mansion on Dec. 31, 2019.
As she was taking the selfie, Cuomo allegedly grabbed her butt cheek and then rubbed it for at least five seconds. It was for this reason that the woman was shaking uncontrollably, a reason why the first photos were taken were blurry.
From there, Cuomo allegedly told her not to share the photos with anyone.
The woman had wanted to share the ordeal with someone but was scared that she might lose her job. She was afraid that she'd be fired if senior Cuomo aides Melissa DeRosa and Stephanie Benton found out that she had told anyone about the alleged groping.
"If Stephanie Benton or Melissa [DeRosa] heard that, I was going to lose my job. Because I knew that I certainly was going to be the one to go," she said in the report.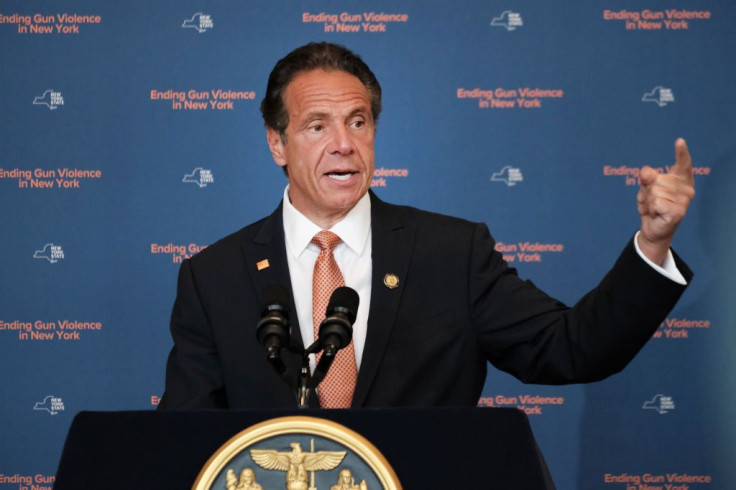 © 2023 Latin Times. All rights reserved. Do not reproduce without permission.