Fans of 10-time Grammy-nominated rapper Nicki Minaj flocked to the streets of Atlanta to protest outside the Centers for Disease Control and Prevention (CDC) headquarters on Wednesday after the artist claimed an acquaintance suffered testicular swelling that made him impotent after getting the COVID-19 jab.
The masked protestors swarmed the CDC building and yelled chants against officials such as, "Nicki Minaj told me the truth. Fauci lied to me," Fox News reported. One outspoken supporter would also insist the public must move to question the vaccine.
"We are here because the CDC has been lying to us for so long," a Minaj fan also lamented.
It comes just days after the rap artist expressed her skepticism on the effectiveness and side effects of the shots earlier this week.
In one of her recent controversial tweets, the "Super Bass" hitmaker revealed she failed to attend this year's Metropolitan Museum of Art (MET) Gala after she refused to get the jab as mandated by Hollywood organizers, CBS46 noted.
Further pressed on the issue, the Trinidadian-born artist claimed her cousin's friend had experienced testicular swelling in the lead up to becoming impotent after he was administered the vaccine.
The controversy hit the headlines the same day Minaj gloated over a White House invitation, to which she said she would go donning a pink suit, according to the Associated Press.
"The White House has invited me & I think it's a step in the right direction. Yes, I'm going," she tweeted. "I'll be dressed in all pink like Legally Blonde so they know I mean business."
A top government official, however, would be quick to dismiss the artist's claims, clarifying that they opted to offer a phone call to educate her about the COVID-19 vaccines and prevent her from spreading unverified information on social media platforms considering her far and wide online global reach with her tweets going viral while jab rates in Georgia remain under 50 percent.
The White House further noted they extend such calls to any concerned American expressing doubt about the vaccine's safety and effectiveness as part of a bold public relations campaign to clamp down on deleterious disinformation from conspiracy theorists and anti-vaxxers that bolster America's vaccine hesistancy.
Meanwhile, Nicki has since clarified on social media that she's simply urging her more than 22 million followers to do their research. She said they should get vaccinated if their livelihood depends on it, just as she's considering taking it so she would be allowed to go on tour.
Earlier this week, Minaj's erroneous statements on the jabs sent her into a bizarre war of words with British government officials that ended up in the mockery of British PM Boris Johnson.
In an audio file shared with fans, the "Anaconda" rapper sarcastically told Johnson she was born in London and went to Oxford University with former British Prime Minister Margaret Thatcher.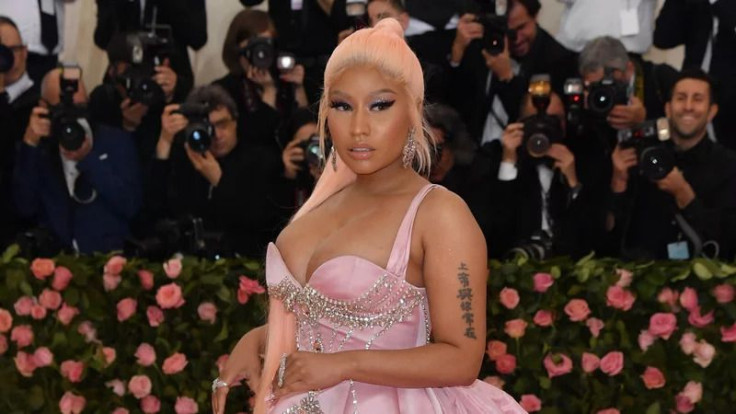 © 2023 Latin Times. All rights reserved. Do not reproduce without permission.