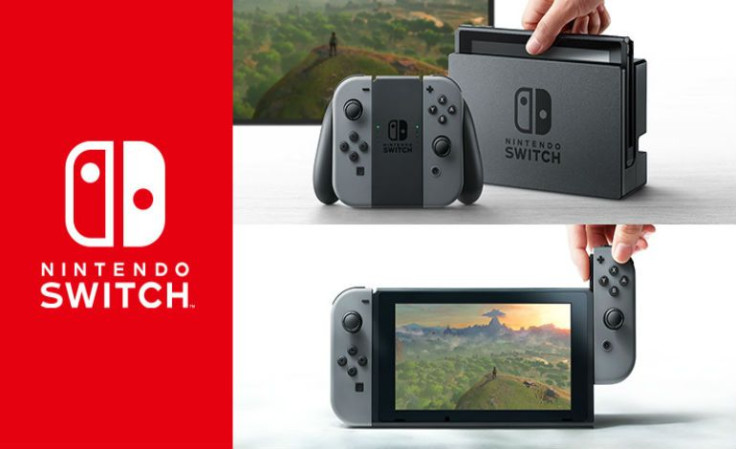 Gamers who were expecting for the upcoming Nintendo Switch handheld game system to support games from any of the company's previous handheld game devices are out of luck. According to a new report from Gamespot, the Nintendo Switch will not be backward compatible with 3DS cartridges or Wii U discs. This information comes from a recent question and answer session between Nintendo with Japanese game site, Famitsu.
Existing information about the details of the forthcoming gaming device, formerly referred to by code name, Nintendo NX already confirm that the new system will use cartridges. That automatically rules out Wii U discs and we now know that physical 3Ds games also won't be playable on the new Nintendo Switch. There's still a glimmer of hope if the unit offer Virtual Console support to play the games that are pre-installed in the SNES Mini.
Nintendo is allowing anticipation to build for the upcoming Switch, sprinkling small tidbits of information ahead of its official March 2017 release date. Famitsu was able to get Nintendo to open up about what's in the box. The company said that the Switch will come with the two left and right Joy-Con controllers as seen in the preview trailer. Nintendo expressed plans to reveal more details about Switch's cartridges, battery life and data processing capabilities later on.
Nintendo Switch's debut trailer flaunts a couple of some games including Bethesda's The Elder Scrolls V: Skyrim and NBA 2K17 from 2K Sports. As Polygon reports, neither of the aforementioned games were officially announced for Switch. Despite this, they are expected to be available when the console formerly known as the Nintendo NX finally touches down. "While we are not confirming any specific titles at this time, we are pleased to announce our partnership with Nintendo and support of Nintendo Switch," both developers told Polygon in a statement.
There's confirmation from game developer, Ubisoft that Just Dance 2017 for Switch is in the cards—the announcement was made at E3 back in June. Square Enix is vague about whether or not Dragon Quest XI and Dragon Quest X are a go for Switch at the moment, stating only that the two game titles are "under consideration". There's good news for gamers who like to partake in the adventures of Sonic. A refreshed version of the game is being developed under the codename "Project Sonic 2017". This new Sonic game title is destined for the new Nintendo Switch gaming system and also for the PS4 and the Xbox One video game consoles. Lastly, the Legend of Zelda: Breath of the Wild is the leading title for the Switch console and of course a new Mario title was also spotted in Nintendo's preview trailer.
While backward compatibility with 3DS and Wii U physical games isn't on the Switch specs sheet, potential owners of the new system will certainly have a wide selection of games to look forward to. Check out the full list of game developers who are cooking up new game titles for Nintendo Switch next year.
• 505 Games
• LEVEL-5 Inc.
• Activision Publishing, Inc.
• Marvelous Inc.
• ARC SYSTEM WORKS Co., Ltd.
• Maximum Games, LLC
• ATLUS CO., LTD.
• Nippon Ichi Software, Inc.
• Audiokinetic Inc.
• Parity Bit Inc.
• Autodesk, Inc.
• PlatinumGames Inc.
• BANDAI NAMCO Entertainment Inc.
• RAD Game Tools, Inc.
• Bethesda
• RecoChoku Co., Ltd.
• CAPCOM CO., LTD.
• SEGA Games Co., Ltd.
• Codemasters®
• Silicon Studio Corporation
• CRI Middleware Co., Ltd.
• Spike Chunsoft Co., Ltd.
• DeNA Co., Ltd.
• SQUARE ENIX CO., LTD.
• Electronic Arts
• Starbreeze Studios
• Epic Games Inc.
• Take-Two Interactive Software, Inc.
• Firelight Technologies
• Telltale Games
• FromSoftware, Inc.
• THQ Nordic
• Frozenbyte
• Tokyo RPG Factory Co., Ltd.
• GameTrust
• TT Games
• GRASSHOPPER MANUFACTURE INC.
• UBISOFT
• Gungho Online Entertainment, Inc.
• Ubitus Inc.
• HAMSTER Corporation
• Unity Technologies, Inc.
• Havok
• Warner Bros. Interactive Entertainment
• INTI CREATES CO., LTD.
• Web Technology Corp
• KOEI TECMO GAMES CO., LTD.
• Konami Digital Entertainment Co., Ltd.
© 2023 Latin Times. All rights reserved. Do not reproduce without permission.