A retired nun from Los Angeles has pleaded guilty to stealing and embezzling a substantial amount of money from a Catholic elementary school where she served as principal for more than two decades.
Former nun Mary Margaret Kreuper, 79, has been charged on Tuesday with wire fraud and money laundering after stealing at least $835,000 from the institution to fund her own expenses, including her severe gambling problem, the U.S. Attorney's Office for the Central District of California confirmed, reported Fox News.
The disgraced nun could face up to 40 years in prison once sentenced.
Kreuper, who retired in 2018, had served as the principal of the St. James Catholic School in Torrance for 28 years. During her tenure, she was responsible for handling money the school received from tuition fees and charity, the Wichita Eagle wrote.
Kreuper's attorney, Mark Byrne, said that the nun is full of regrets that the offense has come to light. He added that she became a nun at 18 and had served her entire life helping others, according to Los Angeles Times,
Byrne added that Kreuper suffers from a mental illness "that clouded her judgment and caused her to do something that she otherwise would have done."
In a statement, the Archdiocese of Los Angeles expressed their disappointment and vowed to fully cooperate with authorities in their investigation.
"The community of faith at St. James was shocked and saddened by these actions, and the parish, school, and the archdiocese reported the matter and fully cooperated with authorities in the criminal investigation," the Archdiocese of Los Angeles said.
Aside from handling the Catholic institution's expenses, Kreuper also reportedly controlled several of the school's credit union accounts during her time as the principal.
Kreuper admitted that she spent the money "to pay for expenses that the order would not have approved, much less paid for, including large gambling expenses incurred at casinos and certain credit card charges."
According to prosecutors, the nun "lulled St. James School and the Administration into believing that the school's finances were being properly accounted for and its financial assets properly safeguarded, which, in turn, allowed defendant Kreuper to maintain her access and control of the school's finances and accounts and, thus, continue operating the fraudulent scheme."
Another nun, Lana Chang, who similarly retired in 2018, has been tagged as an associate of Kreuper in her recurring embezzlement as they reportedly took frequent trips together to Lake Tahoe and Las Vegas.
A parent from the school had expressed his dismay and disappointment in the incident.
"We were an ATM, and people know it, and they won't ask for justice," Jack Alexander said.
The Sacramento Bee noted that parents of the Catholic school have urged the state to force Kreuper and the institution to return the embezzled money. However, no progress has been made in the plea.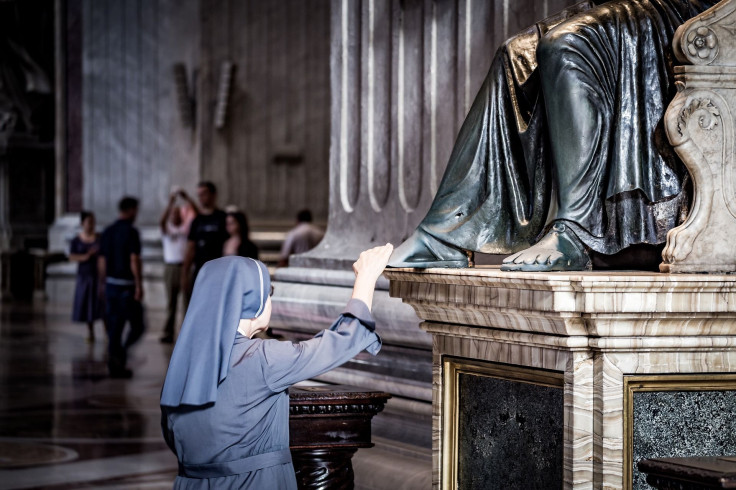 © 2023 Latin Times. All rights reserved. Do not reproduce without permission.