An Ohio cop was fatally shot to death by an armed suspect in Toledo on Monday evening, who allegedly had a role to play in the vandalization of the Cathedral in the city on Sunday. The incident, which occurred at around 3.30 p.m., is perceived to be aftermath from last weekend, after the doors of historic Rosary Cathedral were set ablaze on Sunday, with fresh graffiti stating, "Jesus is Black". The identity of the suspect remains to be undisclosed.
Officers approached the suspect hours before the deadly shootout, to probe further into his involvement in the vandalization. The police reportedly set up a perimeter and called in a SWAT team and negotiator, in an attempt to coax him out for hours.
The suspect however managed to flee the scene by brandishing a firearm and shutting himself inside a residence. When the arrangements failed to bear desirable results, the SWAT team fired gas canisters into the home to force him out. The suspect finally came out at 6:30 p.m. with two handguns and began firing, stated Chief George Kral to WTVG.
The deceased officer Brandon Stalker, 24, hailed from Toledo. He is survived by a fiancée and a small child. He is remembered as "an amazing police officer" who was incubated into the force in July 2018. Stalker wasn't directly involved in the confrontation when he was shot, Kral stated to the press on Monday evening.
"It's important to know Officer Stalker was not on the SWAT team," said Kral. "He was not a tactical officer. He was doing perimeter security when he was struck," he added.
Toledo Mayor Wade Kapszukiewicz addressed the unfortunate demise of the young officer and implored residents to maintain calm.
"This is a very dark and horrific day for the city of Toledo," said Kapszukiewicz. "I would simply say for those who would react to what happened today with feelings of hatred and a desire to take our community into an even darker place, I might simply say that Dr. King said that darkness cannot drive out darkness – only light can do that, and hate cannot drive out hate. Only love can do that," he added.
Kapszukiewicz urged residents to pray for their city, and send thoughts of love and light to those who died untimely deaths in the past couple of weeks due to a series of untoward incidents. "Perhaps each in our own way we can drive out the darkness that we feel in our hearts right now and provide a brighter path for our police department, our community, our neighbors, and everyone who is suffering tonight," he added.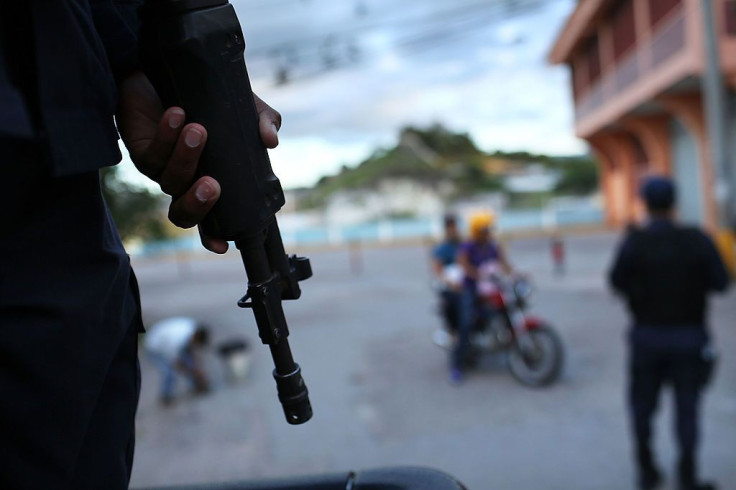 © 2023 Latin Times. All rights reserved. Do not reproduce without permission.