Manny Pacquiao is arguably the best boxer the world has ever seen so it comes as no surprise that filmmakers would want to turn it into a movie or TV series.
The 42-year-old's life story has already been made before with Filipino actor Jericho Rosales portraying the Pac-Man in the 2006 film, "Pacquiao: The Movie." There was also another one made in 2015 in "Kid Kulafu" with Filipino Buboy Villar in the lead role.
Of course, a lot has changed since then as Pacquiao continues to move forward. Now, it appears some international film producers are entering the fray. The eight-time division champion confirmed to ABS-CBN News that he was given various proposals to produce a movie about his life.
He adds that while there are proposals on the table, they have not yet finalized on what the topic of the film will be. He mentioned one being "Freedom Fighters" and another one that will appear on Netflix.
As far as the international actors who would take on roles, only Leonardo DiCaprio has been confirmed by Pacquiao as being mentioned. DiCaprio will play the part of Freddie Roach, Pac-Man's long-time trainer.
Pacquiao could not confirm claims that Rami Malek would be taking the lead role. Malek is best known for portraying the late Freddie Mercury on "Bohemian Rhapsody" and appearing on the TV series "Mr. Roboto."
The boxer-senator admitted that talks got stalled due to the pandemic. But he made it clear that he will not turn down these offers for as long as the producers and his team come to terms.
This development comes not long after word got out that Pacquiao plans to fight at least twice in 2021. He confirmed those in the same interview only that he said it could be one or two.
One person that most believe Pacquiao will face is Conor McGregor. The UFC star previously announced that a fight with McGregor is happening in 2021 and the Filipino boxing icon seems to fancy that matchup.
When asked who he would call out, the Filipino responded by saying McGregor's name. He says he wants to experience facing an MMA fighter in the boxing ring.
Aside from McGregor, he is also open to facing Terence Crawford and Errol Spence. Pacquiao explained he has no preference on who to fight for as long as they agree on the weight class.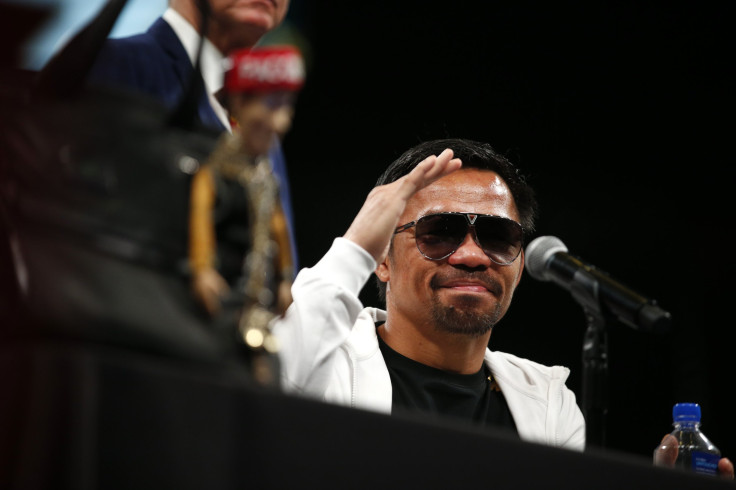 © 2023 Latin Times. All rights reserved. Do not reproduce without permission.