As LGBTQ issues continue to be in the forefront of many political fights across the world, an activist group made up of parents of queer individuals are pushing against bigotry and anti-gay laws in many Latin American countries.
The Latin American Movement of Mothers of LGTB+ Children was founded in 2017 to push back against laws in different countries across the subcontinent that are aimed against the LGBT community, and to ensure that existing laws against discrimination and violence continue, according to NBC News.
Many parents in the organization have personally seen how their children experience discrimination and danger over their sexual preference and gender identities. Alejandra Muñoz, a 62-year-old mother, became an activist for queer rights after seeing the bullying that her son received after coming out, Click on Detroit reported.
"It's all about recognizing the strength and power that we have as mothers to accompany our kids and help other families," Muñoz said. "He's constantly at risk of being yelled at or worse in the street because of his sexuality."
Some of the activists in the group are known for helping parents whose children have come out, giving them an outlet to learn how to support the newly-out children. Some activist parents also give refuge to LGBT children who have been kicked out of their home.
"It's important for young people to feel they have a mom who understands them when they aren't supported in their homes," mother Varela Mora said.
LGBT rights and legislation in Latin American countries continue to be a mixed bag: countries like Mexico and Cuba have legalized and codified same-sex marriage, with Argentina and Uruguay pioneering both marriage equality and transgender rights in the region.
On the other end, bans in same-sex marriage continue to be applied at Honduras and Paraguay, while Brazil and Guatemala are pushing for laws that ban information about sexual orientation and gender identity to be taught in general.
The danger within Latin American countries regarding LGBTQ individuals is high, especially for transgender individuals: over 222 murder cases of transgender people in Latin America and the Carribean was recorded over the last year, which is the highest number that a region in the world has reported, Transrespect reported.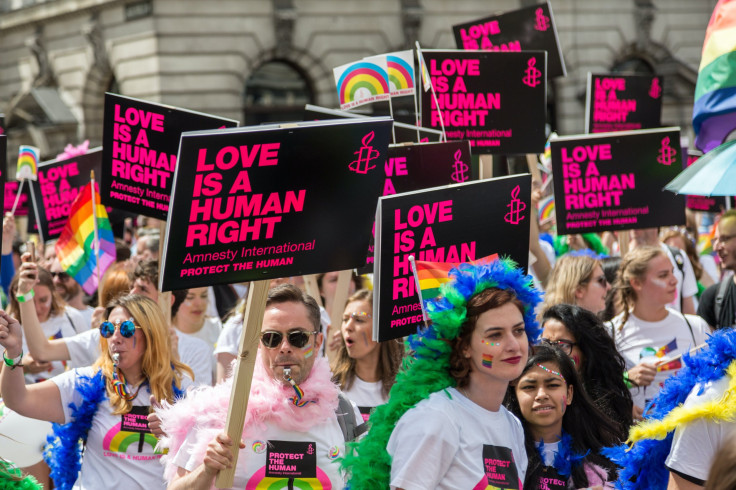 © 2023 Latin Times. All rights reserved. Do not reproduce without permission.