As Russian lawmakers advance to expand an anti-LGBT law to prevent further discussion of LGBT and queer-related issues in public, the Republican Party in the United States is reportedly pushing for a similar law modeled after Florida's "Don't Say Gay" law.
The Russia's State Duma aims to build on previous legislation that restricts the public discussion of LGBT people's lives to minors by aiming to expand it to Russians of all ages, in an attempt to push anti-Western ideals to the citizenship while the Russia-Ukraine war continues, according to CBC News.
Russian politicians believe that LGBT rights are Western values, and as they move to consolidate power and paint a picture of the gulf between Russian and Western values, more attacks to the LGBTQ community are expected in the future. "This will make them even more unprotected and even more invisible," Russian LGBT activist Dilya Gafurova said, highlighting that queer individuals in Russia "has no rights in Russia at the moment," and would prompt even more danger to the community if the new bill passes.
"Being LGBT+, 'non traditionality' is something that was weaponized continuously by the Russian regime to justify defending itself from 'Western influence,' as if being queer is something that can be influenced onto someone or flown in from abroad."
In the United States, Republican lawmakers are signaling that they will take similar measures to prevent discussions of LGBT and queer-related issues in schools and other institutions that receive public money, with many activists in the country seeing this as a precursor for more attacks against queer people if Republicans successfully retake Congress, The Guardian reported.
"Universities, public schools, hospitals, medical clinics, etc. could all be defunded if they host any event discussing LGBTQ people and children could be present. The way they define "sexually oriented material" simply includes anything about LGBTQ people," queer activist Alejandra Caraballo said.
"The bill is so broadly defined that a pediatric hospital could be sued for having a pride flag or a medical pamphlet about gender dysphoria. It deputizes anti-LGBTQ bigots to engage in bounty lawsuits."
The upcoming bill is reportedly modeled after Florida Gov. Ron DeSantis' controversial "Don't Say Gay" law, which prevents teachers from teaching about the concepts of sexual orientation and gender identity until the third grade.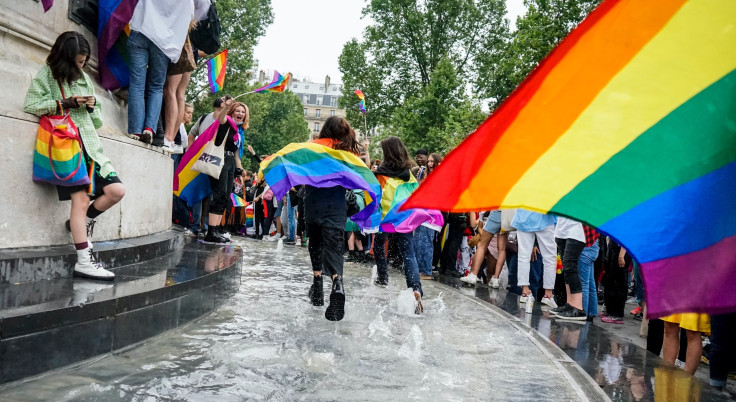 © 2023 Latin Times. All rights reserved. Do not reproduce without permission.