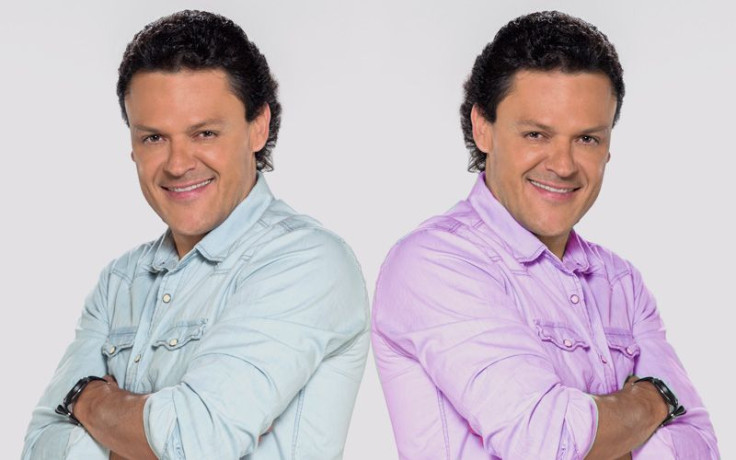 Pedro Fernández surely made a speedy recovery after he quit "Hasta El Fin Del Mundo" citing health issues for excessive work. Looks like old habits are hard to kill as the 45-year-old actor and singer is accumulating a lot of work. He recently signed to be a coach on Season 3 of Telemundo's "La Voz Kids" where he will help find the next child singing superstar. Pedro will be joined by Spanish singer Natalia Jimenez and reggaeton icon Daddy Yankee. "I'm proud to bring my experience forward to the next generation of talent," Fernández said at the time of his announcement. "The previous seasons have proved to uncover raw talent and I look forward to being part of the molding of these young stars." Ok, sure, pressing a red button and spinning on a chair is not exhausting and might not make him relapse again.
What is really worrisome is that Telemundo executives are trying to sign him for a new telenovela. Yes, the genre that made him allegedly be to sick to continue working. An insider recently revealed that the soap they are pitching would be a remake of "Amor Descarado" that José Angel Llamas and Barbara Mori starred in for the network in 2003. Maybe they won't make him work as hard and allow him time to take proper breaks, but hold that thought right there. If you remember this telenovela, based on the Chilean "Amores De Mercado," the main guy plays twins. Exactly! Pedro Fernández would be playing two characters in one telenovela. If "Hasta El Fin Del Mundo" stressed him out to the point that he left the production mid-way, imagine what will happen if he takes on two roles. All those costume changes, filming the same scene from different perspectives it will surely take a toll on the actor. We suggest Telemundo think about this before singing the star.
That's not the end of the story though. Sources close to the network also revealed that they would want Gaby Espino to star opposite Pedro. Do you recall the rumors about why Fernández really left the Televisa production? It was because the wife and daughters were jealous that the actor kissed and had sensual scenes with Marjorie De Sousa. The Venezuelan actress never did anything to make his family jealous and is said to have always acted like a professional. Espino is another Venezuelan bombshell that will most likely make the girls in Pedro's life uneasy. Not only that, but Pedro is playing two characters, so that means that he would have two love interests. Double the trouble! Would you like to see Pedro Fernández return to telenovelas on Telemundo?
© 2023 Latin Times. All rights reserved. Do not reproduce without permission.