A 50-year-old police officer from India was found dead at his home on Monday, Aug.30.
The deceased, Rajesh Dagdu Mahajan, a former serviceman now serving as an Assistant Sub-Inspector (ASI) with the Pune City Police was found hanging from the ceiling of his house in Hadapsar on Monday afternoon.
Mahajan was currently attached to the Motor Transport (MT) wing of the Pune City Police. He hasn't been reporting to work for a few days, police said.
On Monday afternoon, police officers were dispatched to Mahajan's home after neighbors alerted them about a strong odor emanating from his residence.
Responding officers gained access into the home and found Mahajan's decaying body. He had used a rope to hang himself from the ceiling, police said.
A suicide note, believed to have been written by the deceased, has been recovered from the house.
According to the authorities, the now-deceased officer was under depression after his wife died a few months ago.
"Preliminary investigation points to suicide. We have found a suicide note, believed to have been written by the deceased. We have been told that he had lost his wife some time ago. We have launched a probe," the Indian Express quoted Deputy Commissioner of Police (Zone 5) Namrata Patil as saying.

An officer from the MT wing of the Shivajinagar-based headquarters of Pune City Police said, "Mahajan had joined the police force after he retired from the Army as a soldier. He had lost his wife to an illness a couple of months ago. He was working as a driver with our department." ENS
The body was recovered and sent to a medical examiner's office for an autopsy and results were being awaited. The police have registered a case and a further probe is underway.
The exact time of death will be revealed following the autopsy result.
In another incident, a police officer in Nairobi, Kenya shot and killed his girlfriend at the hospital.
29-year-old Mary Nyambura was at the hospital with a fracture on her right leg which she said was inflicted by her boyfriend, Bernard Sivo, a police officer of the Njoro Sub-county police station.
Sivo entered the hospital brandishing an AK47 weapon and opened fire at Nyambura. Her body was discovered with multiple gunshot wounds to her right arm, wrist, and back.
Sivo then walked back to his station where he shot himself in the chin with his service weapon. The bullet exited through his upper forehead. Sivo died instantly.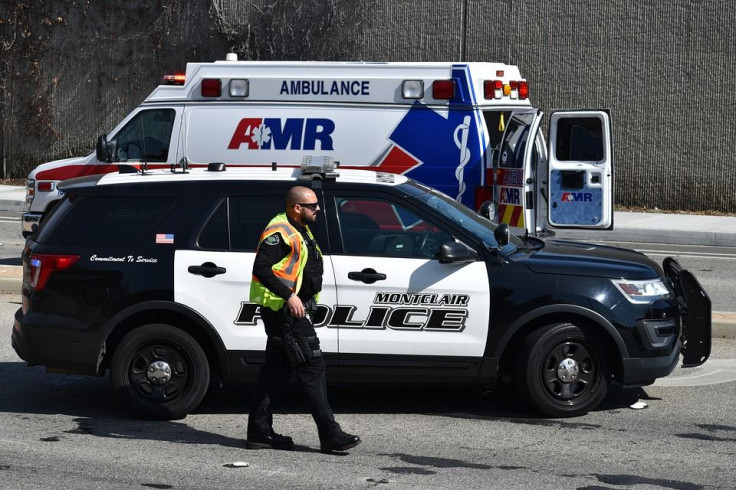 © 2023 Latin Times. All rights reserved. Do not reproduce without permission.