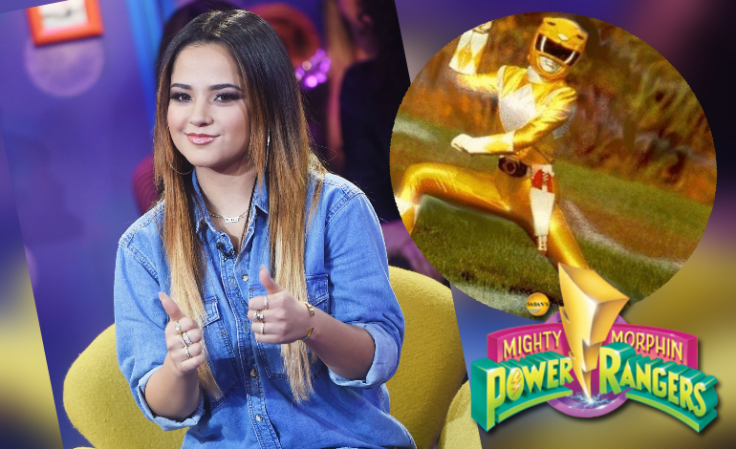 In ending 2015 is was revealed that the classic '90s TV series "Power Rangers" will be making its comeback on the big screen in 2017. The main cast was also announced in the fall, revealing that Becky G was the last actress to be added to the star-studded lineup, where she will be portraying the Yellow Ranger. The Mexican-American artist joins colleague RJ Cyler (Blue Ranger), Naomi Scott (Pink Ranger), Ludi Lin (Black Ranger) and newcomer Dacre Montgomery (Red Ranger) in the upcoming Lionsgate project. With the official movie release still many months away, the 19-year-old could not help but spill the beans on her important and debut movie role.
"Man, I'm so excited to even just see... the way we've been filming so far, we're at this half-way point, we're almost done," she told Pop Sugar of Trini the Yellow Ranger. "In real life, it feels like I'm connected to my character on-screen because it's a coming-of-age story. These young people figuring out who they are, what their place is in the world, at the same time as becoming these superheroes," she said.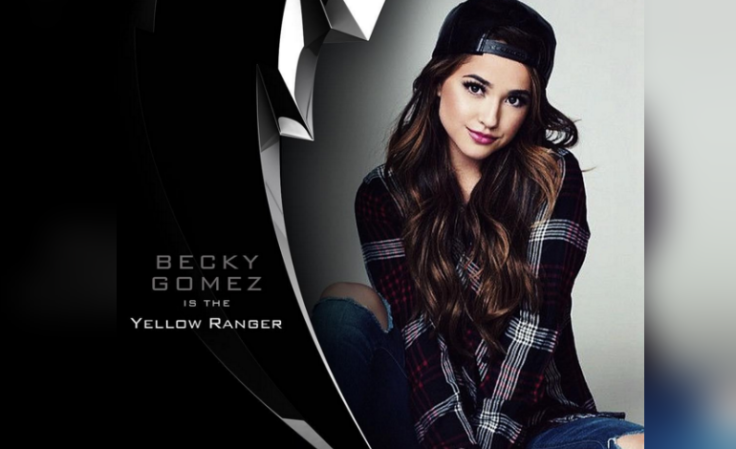 "I'm also at this age where, yea.. I'm a little woman, but I'm still a baby, I'm still learning," she continued. "It's the first time that I'm living on my own, I'm away from my family, I'm in a movie, I've never been in a movie before, so I feel that I'm growing up too. When I'm acting as Trini, it's really easy to relate to because we're both kind of on this page in our lives," she stated. The "Shower" singer confessed that preparing for the action-packed role was a difficult task, but that she's able to do it with a balance of healthy eating habits and martial arts training.
The "Power Rangers" movie is expected to premiere on January 13, 2017. According to The Hollywood Reporter, "the action movie will follow a group of teenagers who must harness their unique superpowers and use those powers as a color-coordinated team in order to save the world."
© 2023 Latin Times. All rights reserved. Do not reproduce without permission.