A Danish Lutheran priest has confessed in court on Tuesday to murdering his wife by striking her on the back of her head with a stone and then dissolving her body in acid, influenced by an episode of "Breaking Bad" he saw.
The offender, Thomas Gotthard, has been charged with murdering his wife Maria From Jakobsen, 43, after detectives recovered suspicious internet searches on a computer belonging to the couple.
He initially told the cops that his wife, who was a psychologist, had left their Frederikssund home in a depressed state of mind, the Associated Press reported.
In a closed-door hearing, the priest told the court how he had meticulously plotted the killing following problems in their marriage, seeing his wife a "block and chain around his leg," according to Prosecutor Anne-Mette Seerup.
Gotthard would also detail that he knocked the victim unconscious with a stone before he smothered her nose and mouth with his hands until she ran out of breath. He ultimately decided to get rid of any evidence and dissipate the body in acid.
The suspect reportedly bought a 208-liter feed barrel and stored the body in a locked shed overnight. Eleven days after Maria's disappearance, the husband proceeded to drive the barrel to an abandoned country estate, as seen in a Nov. 6 surveillance video from a nearby recycling station.
Gotthard would soak the corpse in 45 liters of hydrochloric acid and more than six kilograms of caustic soda to dissolve the remains. The contents of the barrel would be split and stored into smaller ones, allowing him to move the containers easier before locating a spot to bury the body.
The suspect moved to dig them up to hack the remaining parts of the woman's body into smaller pieces before setting them alight. The remaining bones were then again buried around the abandoned country estate.
While the suspect had initially maintained his innocence, police found enough evidence to charge Gotthard with his wife's murder in April even though her corpse was yet to be found. Authorities say the suspect's computer's internet history revealed searches for "disappeared," "sea depth," and "oil barrels," the Daily Beast noted.
A raid on his home following a search warrant also resulted in the discovery of hydrochloric acid and caustic soda, which he used to dispose of the woman's corpse.
The court has heard that his fears of divorce causing a ripple of problems for his children and existing ex-wife prompted him to get rid of Maria, who was reported missing to police by her sister in late October three days after failing to attend her child's birthday celebration.
"I killed Maria. I ended her life, she did not deserve that fate," Gotthard lamented in court. "I am guilty of having lied and deceived you all. I've been a total thug. I have sent my life out into the darkness where I want to stay. No one should feel sorry for me."
Prosecutor Seerup had also noted that Gotthard had already become involved in a romantic relationship with another woman, who was reportedly wildly into him, at the time of the killing, according to The Local Denmark.
"It's terrible to say, but it became a sort of hobby for him," she said. "This is not an unhappy love story about a man who could not get the love of his life. Or the third love of his life."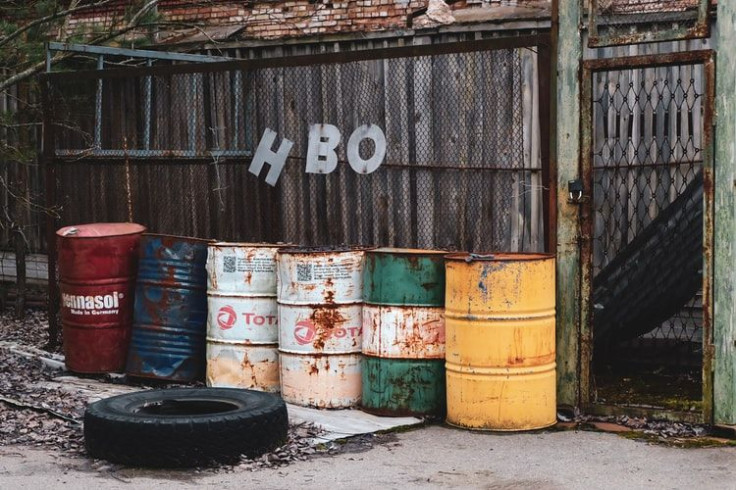 © 2023 Latin Times. All rights reserved. Do not reproduce without permission.