Prince Charles and Princess Diana's marriage was a tumultuous one. While pregnancies were happy news for most couples, the same cannot be said about the Prince and Princess of Wales.
There was no denying the fact that Prince Charles and Princess Diana were ecstatic to learn that the latter was pregnant with their first child. They were even more pleased to know what their eldest son was a boy.
However, things were, allegedly, not the same during the late royal's second pregnancy. Princess Diana already knew that her second child will be a boy, but she deliberately concealed this information from the heir to the throne.
In the book "Diana: Her True Story," royal author Andrew Morton said that Prince Charles wanted his second child to be a girl since he already had a boy or an heir. But, since Princess Diana was pregnant with a boy, she didn't tell her then-husband until the baby was born.
As such, when the dad of two saw that his second child was a boy, his reaction wasn't as enthusiastic compared to Princess Diana's reaction. "Oh God, it's a boy," he said. "And he's even got red hair," he added.
Princess Diana's mom, Frances Shand Kydd, was at the hospital when Prince Harry was born. Prince Charles, reportedly, told Kydd directly that he wanted a girl.
"Mummy snapped his head off, saying: 'You should realize how lucky you are to have a child that's normal,'" Princess Diana said. "Ever since that day the shutters have come down, and that's what he does when he gets somebody answering back at him," she added.
Since then, Prince Charles and Princess Diana's marriage just became worse and worse. Even though the royal couple lived under the same roof for 11 years, they constantly fought and bickered with each other.
The late royal always felt that Prince Charles didn't try to understand her. But, royal expert Penny Junor said that the future King couldn't be blamed for it because he didn't know how to deal with someone as emotional as his wife.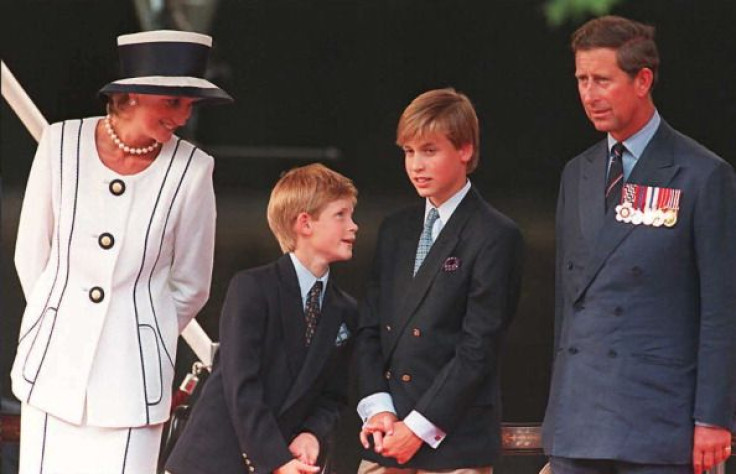 © 2023 Latin Times. All rights reserved. Do not reproduce without permission.