Police have apprehended a man on Tuesday following an "unprovoked" shooting that claimed the life of an 18-year-old woman and left a 19-year-old social media influencer on life support during a "The Forever Purge" showing at a Southern California movie theater on Monday.
The suspect, Joseph Jimenez, 20, has been hit with charges of murder, attempted murder, and robbery. He has been booked following his arrest on Tuesday and is being held on a $2 million bail, the Associated Press reported.
Authorities said theater workers stumbled upon the teen victims as they were cleaning up after the 9:35 p.m. showing of the horror movie at the Regal Edwards Corona Crossings in Corona, southeast of Los Angeles, on Monday.
Police and emergency services were called to the scene and identified the victims as Rylee Goodrich, 18, and Anthony Barajas, 19, who is known online as itsanthonymichael with nearly a million followers on TikTok and other social media platforms, ABC7 noted.
Authorities say Barajas was transported to a hospital for treatment and remained on life support on Wednesday. However, Goodrich succumbed to her injuries after she was fatally shot and was declared dead on the scene.
There is no known motive for the shooting violence on Monday as it appeared to be "an unprovoked attack, according to Corona Police Corporal Tobias Kouroubacalis. He moved to note that Jimenez acted alone in the appalling attack, adding that there is no indication he was known to the victims or that he was aware Barajas is a TikTok influencer.
"It was completely unprovoked, and the victims were shot without any kind of prior contact," he said.
Investigators scoured the scene for over 12 hours and ordered the public to avoid the area as they searched for evidence, leaving the movie theater closed for further inspections.
Detectives later tracked down Jimenez with the aid of witness accounts and an anonymous tip, subsequently securing a search warrant to raid his home in the 19000 block of Envoy in El Cerrito. A firearm that matched the caliber of the weapon used in the theater shooting was then retrieved by police, according to ABC7 Chicago.
They moved to arrest the suspect but it was not immediately clear if he had a legal representative who could speak on his behalf.
Authorities are urging anyone in the theater or surrounding establishments with possible information to come forward and help with their investigations. It's believed the shooting happened with a small crowd in the theater as only six tickets were sold for the show on Monday.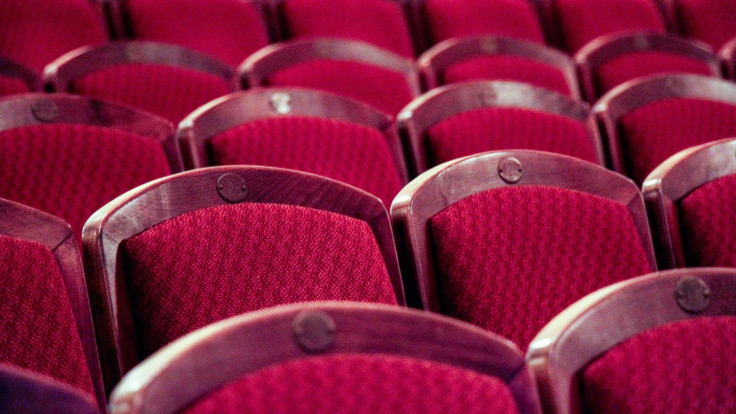 © 2023 Latin Times. All rights reserved. Do not reproduce without permission.