There is no telling what effects older people would be left with if they are found to have COVID-19. However, there was preliminary research presented at the Alzheimer's Association International Conference in Denver last week, suggesting that the coronavirus could leave some people with lasting cognitive impairment.
Being preliminary research, Alzheimer's Association's vice president of medical and scientific relations Heath Snyder clarified that while the three studies offer a new angle in understanding how COVID-19 would impact the human brain, additional research would be needed.
"If you have COVID, it doesn't necessarily mean you're at an increased risk for dementia or Alzheimer's," she said. "We're still trying to understand what that relationship is."
The research was led by Gabriel de Erausquin, a professor of neurology at UT Health San Antonio. The study tried to figure out if cognitive issues would be a cause for concern once elder patients are found to have COVID-19.
More than 400 people from Argentina aged 60 or older who had tested positive for the virus participated in the research. To assess the participants, the team did so by measuring factors such as cognitive abilities, emotional reactivity, motor function and coordination.
They found three noticeable findings during the study. One was problems with memory, the second was the severity of a patient's illness does not predict cognitive problems and the third was that some had lost the ability to smell.
"We don't know if this is progressive," he said. "We don't know if this is going to continue to get worse over time or if it might improve or if it will stay the same," De Erausquin stated.
In the study conducted by George Vavougios, a postdoctoral researcher with the University of Thessaly in Greece, he found that cognitive impairment was prevalent among patients with COVID-19 who were discharged after two months.
Other research presented showed how it was examined if COVID-19 was associated with an uptick in Alzheimer's biomarkers in the blood. It was found that some of these biomarkers were higher than would normally be expected. According to Snyder, these were similar to the biological changes that might be associated with Alzheimer's and other brain diseases.
"We don't understand why people may be having this change in biology. We don't know if this is going to persist," Snyder explained.
It should be noted that the findings presented at the conference were abstracts or short summaries. They have not been rigorously peer-reviewed or published in medical journals.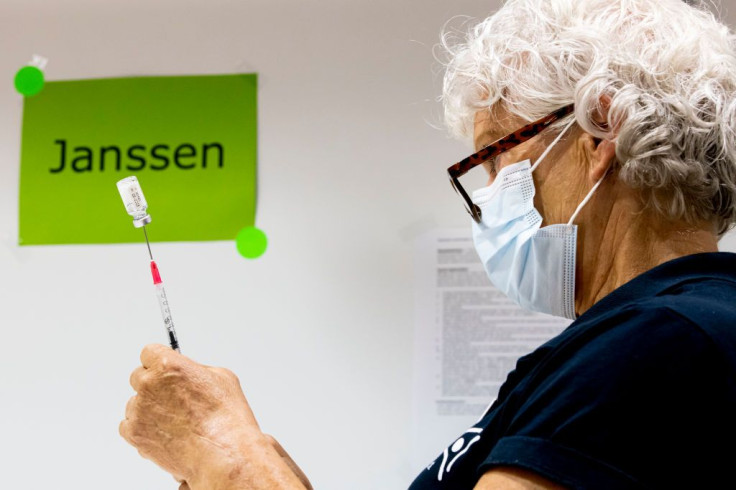 © 2023 Latin Times. All rights reserved. Do not reproduce without permission.