A road rage shooting incident claimed the life of an innocent 46-year-old mother/grandmother who was peacefully on her way to a park to meet a friend. She was set to get a Masters Degree in Computer Science from online classes before the unfortunate mishap.
Kristen Whitted found herself at the wrong place at the wrong time when she was driving on Interstate 170. She ended up being in the middle of a crossfire between Calvin L. Pittman and another person he did not know while speeding along the highway. Whitted was struck by a stray bullet from the exchange.
"This was a despicable random act of violence," Olivette Police Chief David Wolf said at a press conference.
Pittman, who hails from 400 block of Hentschel Place in Ferguson, is now facing several charges that include murder, unlawful use of a weapon, armed criminal action and tampering with physical evidence, based on several reports. Authorities are still looking for the second driver whose identity remains unknown. A judge has set Pittman's bail at $500,000 cash-only.
Witnesses reveal that there was an exchange of gunfire between a blue Dodge Dart and a sedan on I-170 near Olive Boulevard. Pittman owned the Dodge Dart after police tracked him. Authorities also found several guns including a Glock .40-caliber pistol hidden in the wall of a basement bedroom.
Pittman admitted that he did discharge his .40- caliber handgun towards the black SUV where Whitted was found. Aside from multiple traffic violations, Pittman did not have any prior criminal offenses.
Kristen's brother, Fred Whitted, also spoke at the press conference on Friday thanking all of those who are working on the investigation.
"I have to say, I'm filled with a lot of mixed emotions right now. I'm definitely there's a small sigh of relief. I can there's a very small sigh of relief knowing that the person who did this to my sister is now in the hands of the authorities," he said.
A GoFundMe page has been put up to assist with the college expenses for Whitted's daughter.
Authorities are also seeking the help of anyone who may have been driving on the I-170 between Page Boulevard and Highway 40 (Interstate 64) on Monday afternoon. People who can offer information are encouraged to call 314-645-3000 or call CrimeStoppers at 866-371-8477.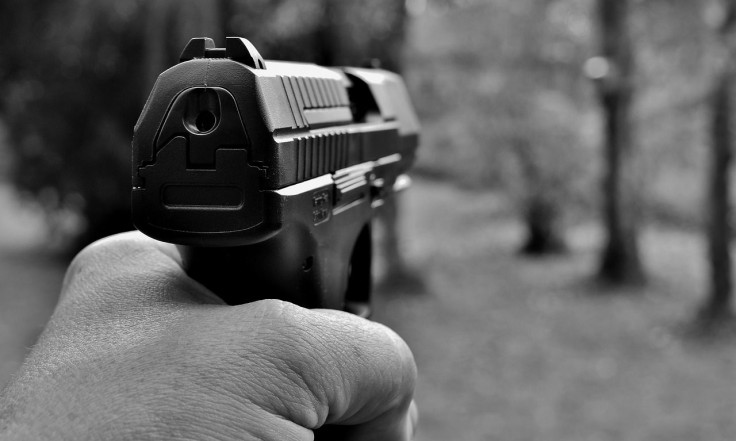 © 2023 Latin Times. All rights reserved. Do not reproduce without permission.