Despite the many controversial actions that he has done in the course of his current term as Florida Governor Ron DeSantis is reported on Sunday to still have a high amount of support in the Latino community, increasing his chances of becoming the Republican Presidential nominee in 2024.
A Telemundo/LX News poll shows that DeSantis has a 51% approval rating to Florida Hispanic voters versus his opponent for the upcoming election, Democrat Charlie Crist, who only has 44%, with a 4 percentage point margin of error. His job approval rating in the demographic is also at 56%, according to NBC News.
"There are lots of Hispanic voters in this state who really like the governor's style, this strongman who won't back down. And Crist has no mojo," Mason-Dixon pollster Brad Coker said.
Hispanic voters in Florida have generally started to trend towards being Republicans, largely due to a successful campaign by the Republicans to make the Democrats synonymous with the socialist regimes many of them escaped from. But a big factor in the political shift is what Hispanic voters see as apathy from the Democratic party about their interests and issues, Washington Post reported.
"Republicans can get slaughtered in an election, and their response is, 'We need to be more present. We need to be there. We need to invest money,'" Democratic State Senator Annette Taddeo said. "Democrats do terrible, and they walk away. … That is definitely one of the reasons why things are so tough."
Analyst Julio Ricardo Varela is blaming the bad messaging under the Democratic party regarding their achievements, as many of the Latinos in the state believe that the economic situation has worsened under U.S. President Joe Biden, despite this being the campaigning point of the party in the state, MSNBC reported.
Many of the Hispanic Democrats in the state, especially in the traditionally blue Miami-Dade area, are also refusing to vote for Crist, with many feeling apathetic towards the man, and some calling him out for being a "career politician," with one voter saying that he "doesn't seem like the strongest candidate, but I guess that's what we're given on the Democratic side."
"Gov. DeSantis is winning in Miami because his agenda is popular and his opponents are a walking arroz con mango," Republican media strategist Giancarlo Sopo said. "The Democrats could earnestly address their issues with Hispanics, but they prefer to attribute their losses to 'disinformation.' This helps them save face with donors, but there's an electoral price to being so out of touch with reality."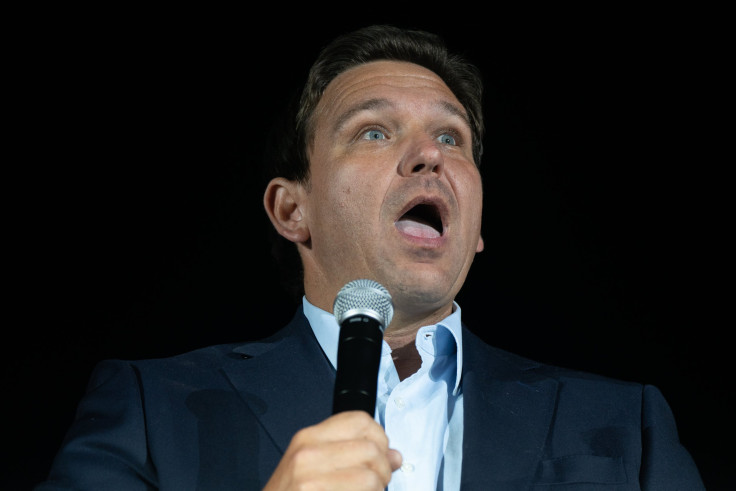 © 2023 Latin Times. All rights reserved. Do not reproduce without permission.