The United Nations on Tuesday announced that they are investigating Russian troops for alleged war crimes against Ukrainian men, as their representatives talk about the evidence they have gathered that links the Russian army to war crimes.
In a press conference in Kyiv, Pramila Patten, the U.N. special representative on sexual violence in war, spoke about unverified claims and evidence that the Russian troops that attempted to enter Kyiv had performed sexual assaults and rape against the men and boys of Ukraine, the New York Post reported.
"It's hard for women and girls to report [rape] because of stigma, amongst other reasons, but it's often even harder for men and boys to report," Patten said. "We have to create that safe space for all victims to report cases of sexual violence."
Patten urged the victims of the rapes and assaults to come forward so that their experiences can be used to prosecute the people. Iryna Venediktova, the prosecutor general of Ukraine, said that her office has collected various accounts from people of all ages of the war crimes committed against them by the warring Russian troops, The Guardian reported.
Venediktova believes that the rapes are an intentional strategy from the Russian troops in order to get the local population to bend quicker to the Russians' will, as Patten spoke about the kind of physical and psychological impact that these acts would have on the community.
"Cheap, because it is cost-free. Very effective, because it does not only affect the victim, it affects whole families, the communities," she said. "It is biological warfare. It is psychological warfare."
Due to the belief that the Russian troops that are still in the south and east of Ukraine would be performing the same acts against the population there, many activists are attempting to get emergency contraception to hospitals in the area to protect the citizens in the area.
"All the warning signals are flashing red in Ukraine, with allegations of brutal sexual violence emerging," Patten said. "I could not stay back in my office in New York, in the face of such harrowing reports of sexual violence. I'm here because we must spare no effort to ensure zero tolerance and consistent consequences for these crimes."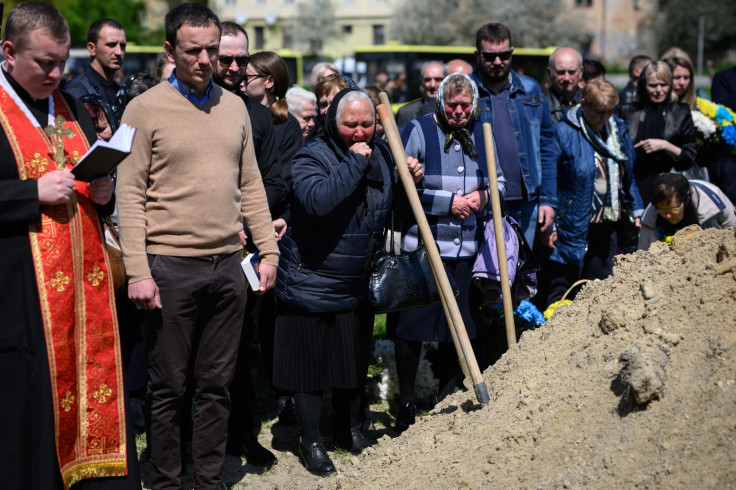 © 2023 Latin Times. All rights reserved. Do not reproduce without permission.