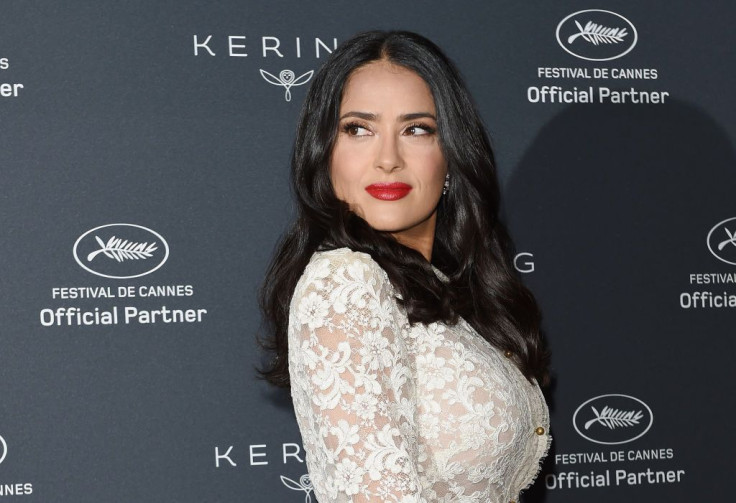 Salma Hayek is showing us how its done in the newest installment of "Magic Mike," but the "Frida" actress will admit that some scenes were "physically challenging."
During an Entertainment Tonight interview with Hayek, and her "Puss in Boots: The Last Wish" co-star Antonio Banderas, she had a chance to dish about her upcoming movie and had a good laugh discussing the fun and challenging parts about filming "Magic Mike's Last Dance."
"t's very physically challenging," said Hayek referring to the lap dance scene with co-star Channing Tatum. "My goodness. You just wait to see. It's just complicated."
She also dished about the experience of being in charge on the "Magic Mike" set.
"I play a strong woman," said Hayek to Banderas. "You know what was my day going into the office? I would just sit around and watch, like, 12 men, semi-naked dancing and doing pirouettes. And I got to boss them around."
In "Magic Mike's Last Dance" the 56-year-old actress stars as a wealthy socialite, who lures the main protagonist and dancer Mike, played by Tatum, into a tempting offer in order to get out of his bartending gig make some real money. Originally, the role was slated for "Westworld" actress Thandiwe Newton but she was reportedly fired from the role after a heated argument between her and Tatum allegedly over the Will Smith Oscar slap controversy.
The film also stars, Vicki Pepperdine, Gavin Spokes Jemelia George, Juliette Motamed, Christopher Bencomo, Ayub Khan Din, Catilin Gerard and Nas Ganev.
The movie is set to premier Feb. 10, 2023.
© 2023 Latin Times. All rights reserved. Do not reproduce without permission.