Accused Sarah Lawrence sex cult leader Larry Ray and his alleged victim-turned-accomplice, Isabella Pollok, will face separate trials over allegations they brainwashed a group of students and made a profit by forcing some into prostitution, a federal judge ruled on Tuesday.
Police arrested Ray in 2020 following a 16-count indictment, which includes charges of racketeering, sex trafficking, and money laundering, the New York Post reported.
On Tuesday, Ray was seated at the same table as Pollok when he was brought into the federal courtroom in Manhattan and heard from Judge Lewis Liman that his trial will proceed in February 2022. Pollok's trial has been slated five months later in July.
The accused master manipulator met Pollok when he moved into on-campus housing at Sarah Lawrence in Westchester County, where his daughter, Talia, lived while attending the school.
He allegedly began to groom Pollok and several students at the on-campus house and in an Upper East Side apartment owned by a friend in prison.
He would engage in group sex with the students, keep them in tow by blackmailing them, and force some into prostitution, pocketing nearly $2 million from it, the New York Daily News noted.
One of his victims, Daniel Levin, who said he once treated the suspect as his mentor, recalled that Ray introduced himself as a master manipulator who served the Defense Intelligence Agency for years. He added the man was also boasting his alleged contributions in helping to negotiate the end of the Kosovo War in 1999.
Levin exposed Ray for luring him and his friends into a cycle of psychological and sexual abuse, to which he said at some point, the man had admitted he was brainwashing the students.
"People are so negative about the word 'brainwashing,'" the man allegedly told him. "I don't see what's wrong with it. That is what I'm doing. I'm washing your brains. You should tell your dad that."
In Thanksgiving 2012, Ray allegedly punished Levin after he forgot to run an errand, forcing him to dress in women's clothing and penetrate himself with Pollok's dildo.
Months later, the man scalped Levin for allegedly sabotaging his daughter's application to Stanford Law School, something Daniel said he never did. The incident saw Ray create a makeshift torture device and attach the garrote around Levin's scrotum while interrogating the lad, who would later confess to something he did not do to end the torture.
Larry, also known as Lawrence Grecco, has since pleaded not guilty to accusations he ran a twisted cult at Sarah Lawrence College. He has been locked up in Brooklyn's Metropolitan Detention Center for more than a year pending trial.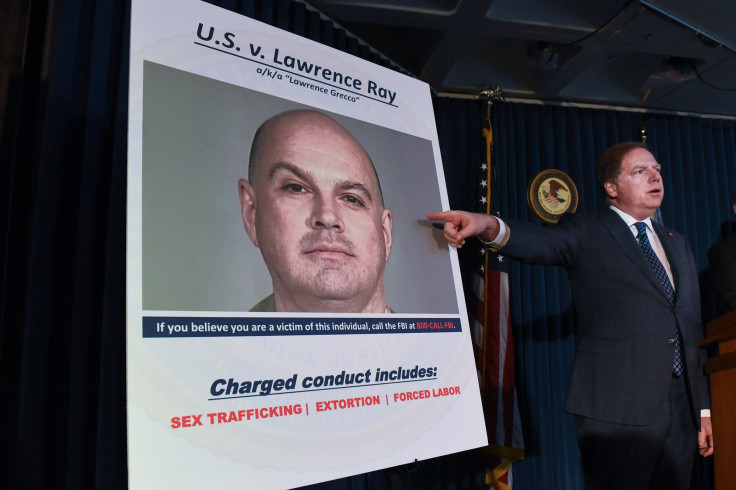 © 2023 Latin Times. All rights reserved. Do not reproduce without permission.