US special forces and Special Air Service (SAS) commandos are reportedly training for Ukrainian President Volodymyr Zelenskyy's high-risk rescue.
The Sun reported that more than 70 elite soldiers from the UK have joined 150 US Navy Sea, Air, Land teams (SEALs) at a remote base in Lithuania to plot the night mission. They are believed to be training with elite soldiers from Ukraine.
In the past Zelenskyy turned down a US rescue offer saying that he needs ammunition, and "not a ride." But now, Russian Spetsnaz special forces are said to be targeting the 44-year-old. If he wants, a rescue mission could be launched. A source said that the most likely sensible option could be to "relocate Zelenskyy out of Kyiv where he could be picked up." The source shared that they have "aircraft but the distance is critical."
A Ministry of Defense (MoD) spokesperson didn't share details as they "do not comment on special forces."
Zelensky has reportedly survived three assassination attempts since Russia attacked Ukraine. Since Russia's invasion began almost two weeks ago, mercenaries from the Kremlin-backed Wagner group and Chechen special forces were allegedly sent to murder the President. Subversive anti-war members within Russia's Federal Security Service (FSB) alerted Ukraine officials, so the assassination attempts were foiled.
According to Daily Mail, Ukraine Secretary of National Security and Defense confirmed the three assassination attempts. He had received information from the double agents "who do not want to take part in this bloody war." Wagner Group reportedly has 400 members located in Kyiv. They infiltrated Ukraine with a 24-name "kill list." The group reportedly tried to kill Zelensky. If they would have succeeded then Russian President Vladimir Putin would have been able to deny any involvement.
A source said that they would be going in there with a very "high-profile mission, something that the Russians would want to be deniable — a decapitation of a head of state is a huge mission."
It is also said that the army-for-hire, which is run by oligarch Yevgeny Prigozhin, a close ally of Putin, was flown in weeks ago and is being offered a huge sum for the mission. The highly-trained operatives were said to be waiting for the green signal from the Kremlin to attack, but the plan failed. A source said that between 2,000 and 4,000 mercenaries had arrived in Ukraine in January, but with different missions. The group are said to be tracking Zelensky and his colleagues through their mobile phones.
On March 1, a Chechen hit squad also tried to kill Zelensky after the Secretary of National Security and Defense said that they encountered two death squads. The hit squad, known for using brutal tactics, are a part of Russia's National Guard.
Meanwhile, Zelensky said that Russian troops were preparing to bombard Odessa, which is a city that sits on Ukraine's Black Sea coast, reported The Sun. "Rockets against Odessa? This will be a war crime," he said. Images have surfaced showing Ukrainian civilians filling sandbags with Black Sea sand at the Odessa Yacht Club. It is done for use in defensive positions in the city before an expected Russian attack in Odessa.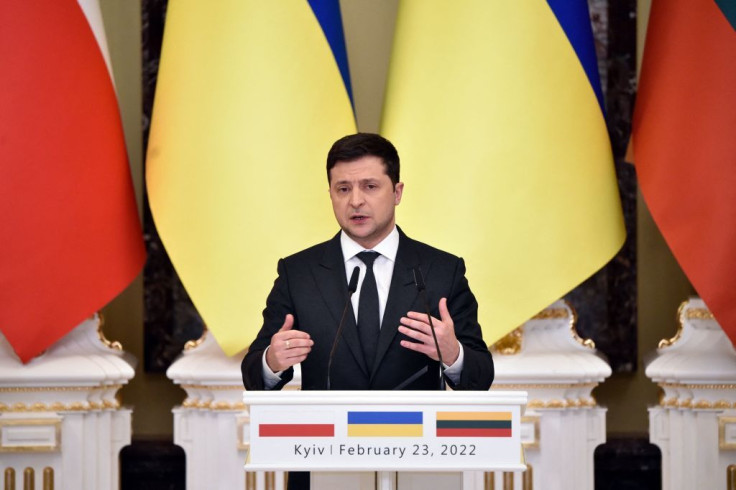 © 2023 Latin Times. All rights reserved. Do not reproduce without permission.