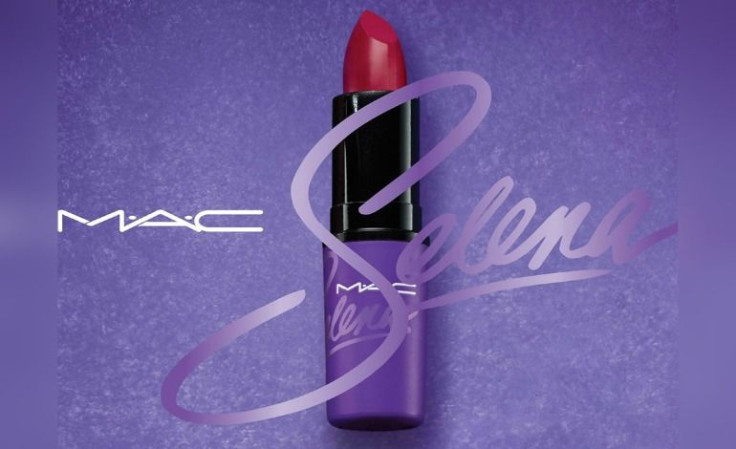 Pucker up everyone because the long-awaited Selena Quintanilla M.A.C. collection is on its way!
The Quintanilla family dropped the amazing news via a press statement on Selena's official Facebook account. "A preview of 'Como La Flor' lipstick, one of the products from the upcoming #MACSelena collection! Selena's vivacious music and style lives on through the passion of her fans and her impact on Latin beauty and culture," read part of the message released Tuesday morning.
The limited edition collection was inspired by the devotion of all of Selena's fans and was tenderly curated with Selena's own sister Suzette Quintanilla. "I wanted the colors to be about her personally, what she wore on and offstage," said Suzette about bright red lipstick color.
"She has been gone for 21 years already, and for this collaboration to happen, it's pretty much incredible. It just shows the love her fan base has even though she's gone; that her music still lives on and her legacy has grown tremendously since she's passed. It's a great honor to have M·A·C collaborate with Selena's name and her fans — FOR her fans," she added.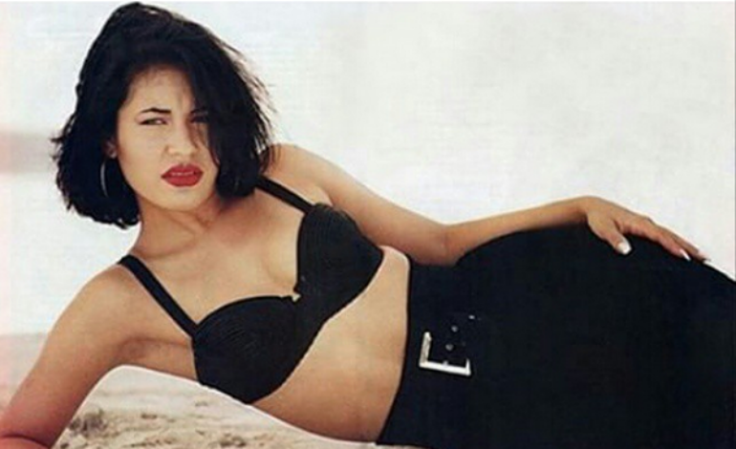 According to the Queen of Tejano's widower and former Los Dinos guitar player, Chris Perez, the "Como La Flor" color was taken from one of Selena's personal lipsticks. "It is an exact color match of one of Selena's... taken from her personal makeup case that she used to take on the road," he said on Facebook, also announcing the great news to fans.
The MAC Selena Collection, which will launch later this year in October, is expected to include different cosmetic products.
"The talent and beauty, as much as the physique and personality of Selena has caused a significant and colorful impact around the world that has grown in the last two decades," said MAC's Creative Director James Gager to People En Español in a previous interview. "We've paid attention to her fan's passion and enthusiasm and with all our hearts acknowledge that her legacy represents MAC's philosophy."
In February 2015, countless of Selena fans from all around the world united on social media and created a Change.org petition asking MAC Cosmetics to create a makeup collection inspired by the late "Amor Prohibido" songstress. Two months later, the hashtag #SelenaQuintanillaForMAC garnered over 30K signatures. The rest, as they say, is history!
© 2023 Latin Times. All rights reserved. Do not reproduce without permission.