Serena Williams emerged victorious after putting up a really good fight (4-6, 6-3, 6-2) against Tsvetana Pironkova at the women's singles quarterfinals of the Tournament held at the Arthur Ashe Stadium Park on Wednesday. Williams' recent feat got her qualified for the semi-finals of the U.S. Open after a hard-fought victory on Wednesday night.
"Listen, I'm happy to be standing here talking to you because, at one point, I think I was pretty close to not being here," said Williams to Australian commentator Rennae Stubbs during her post-match interview, as per ESPN.
"So, keep fighting, and that's one thing that I'm super excited about is I never give up, and I just got to keep going," the Grand Slam champion added, citing how Pironkova was impressive on the court. "I could barely win a match when I came back, so she's incredible," said Williams of her opponent. "You play a match and you go home and you're still changing diapers. It's like a double-life, it's really surreal," she added.
A face-off against Victoria Azarenka in the forthcoming semi-finals is next on the cards for Williams. Azarenka's fresh off her victory in a recent quarterfinal match, where she beat Elise Mertens (6-1 6-0) later on Wednesday
Last weekend saw Williams previously beat Sloane Stephens in a Saturday's match for which Williams had a special cheerleader squad in the stands to cheer her on. Husband Alexis Ohanian and their daughter Olympia were spotted as well. "I hope she saw her mama fighting," said Williams, referring to her 3-year-old daughter. "I don't think she was playing attention between you and me. I think she was playing with some princesses upstairs," she added.
Williams might have put up an impressive show on the court this U.S. Open, but the pandemic and it's new normal wasn't easy for the champion to initially come to terms with. Especially so, because she has always had scores of fans cheering her on. "I've always played with such a big crowd," said Williams during an interview with PEOPLE. "Without fans, how will I do? I don't even know. But I look at it as another experience. A wild experience," she added.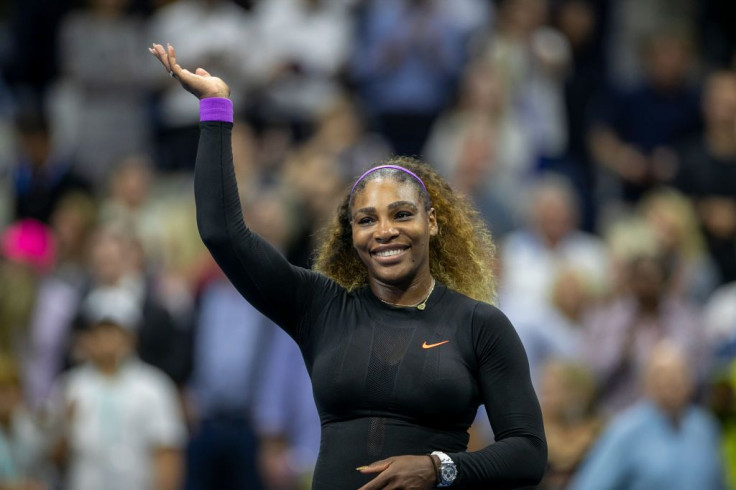 © 2023 Latin Times. All rights reserved. Do not reproduce without permission.