Henry County Police have arrested a man accused of murdering a DeKalb County woman and then using a cellphone to film himself defiling her corpse, a piece of evidence police are now using to keep him in jail.
The suspect, Dennis Lane, 41, has been charged with murder, false imprisonment, and tampering with evidence, alongside Cleounsee Fisher and Ronisha Preckwinkle, according to the Daily Beast. Lane has also been slapped with an additional charge of necrophilia.
Prosecutors allege that Lane killed Mirsha Victor, 23, in his apartment on Hudson Bridge Road in DeKalb County on the night of July 8. Victor's roommate had reported her missing the next morning, informing the cops that Victor left their apartment at midnight "to meet a guy."
Authorities believe Victor was killed in Lane's apartment off Hudson Bridge Road, some 20 miles from the victim's flat, within about two hours after she left her home, according to the warrants, 11Alive noted.
After killing the victim, Lane reportedly defiled her corpse by raping the victim and filming the horrific ordeal before he proceeded to dispose of the body and physical evidence with the help of Fisher and Preckwinkle, police said.
The suspect then contacted Victor's mother on July 9, asking her to meet him at his apartment, to which the matriarch had agreed. She would later arrive at his place with several Henry County Police officers with her.
Inside the suspect's apartment, police discovered "blood on the floor, in the bathroom, and a mattress missing," according to the police warrant. Detectives then scoured the area for evidence and noticed a dumpster that contained what seemed to be a bloody mattress across the street from his apartment, leading to the man's subsequent arrest, Law&Crime reported.
The victim's remains were discovered in the woods across the street from Lane's home on July 19, next to the Spivey Junction shopping plaza in Henry County, Georgia.
The Henry County Coroner's Office has moved to confirm that the remains belonged to Victor on July 22 as they continue to examine a second set of remains found in the same area.
Police records indicated that Lane was previously convicted of raping a 10-year-old girl in Illinois and served approximately 17 years in prison for the crime before moving to Georgia. He is listed in the sex offender database but was not ordered to inform his neighbors about his crimes.
"Every day I would see this guy standing on his porch. For a long time, I thought he had children because he would watch the bus and watch the kids get off the bus," a neighbor, who identified as Darlene, told the media.
A GoFundMe campaign has since been set up to help defray the costs of the victim's memorial and to support her surviving parents and three siblings.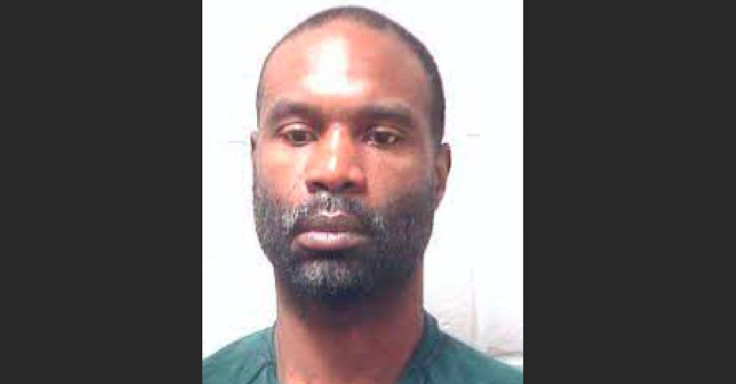 © 2023 Latin Times. All rights reserved. Do not reproduce without permission.