A registered sex offender in Ohio, who allegedly used a fake name to volunteer as a bus driver at a church and prey on young boys, has been sentenced to 30 years in prison earlier this week.
Jory Leedy, 51, of Franklin, Ohio, was charged in April 2016 and had pleaded guilty in June 2019 to heinously sexually abusing at least two young boys while they were toddlers, WLWT 5 reported.
Court documents stated that Leedy met the two victims in 2012. They were only 7 and 8 years old at the time of the recurring assault. Leedy reportedly met the boys while volunteering as a church bus driver of Target Dayton Ministries.
The ministry offered free bus transportation for low-income residents to ferry them to church every week, Cincinnati.com noted. The two toddlers and their mother rode the vehicle to attend mass every Sunday, during which Leedy acquainted himself with the family.
The assailant reportedly used the fake name "Jordan Leery" to book the job and endear himself to the victims' parents. Unbeknownst to the church and the boys' family, Leedy was a pedophile and registered sex offender.
According to court documents, it got to a point where Leedy would visit the boys' residence to play and eat dinner with them every night. The sex criminal proceeded to ply the victims with gifts and even take them to places like zoos, Disney World, King's Island, and Red's Game, to further secure their trust.
The parents were further indebted to the pedophile as Leedy helped the boys enroll in a Christian school and paid their tuition, helped buy them a family car, paid portions of their bills regularly, and even shouldered part of their rent after he encouraged them to move into a home owned by his friend.
Because of Leedy's insidious largesse, the boys' mother allowed the sex offender to take the young victims on frequent overnight weekend trips on the pretext of visiting Crossroads Church in Cincinnati. However, during these excursions, Leedy would book hotel rooms where he would repeatedly sexually assault the underage boys.
The abuse finally came to light after the family's patriarch went on a drunken binge and accused Leedy of brainwashing his family and making him feel like a "loser dad" during a loud confrontation. The rapist then contacted authorities about a domestic disturbance. Law enforcement arrived at the home shortly to help calm down the father.
A day later authorities arrived at the couple's home to inform them that Leedy was a registered sex offender after one of the responders recognized his face from a file. They also confirmed to the two that the assailant had seemingly been using a fake alias to continue preying on young boys.
Upon initial questioning, the children admitted that Leedy tried to have sex with them on numerous occasions. The predator also reportedly callously touched their genitals and slept between the boys as they shared a single hotel bed during a handful of overnight trips. The sex criminal was taken into custody shortly after.
Leedy was first registered as a sex offender after admitting to the recurring sexual abuse of a then-minor relative between 1999 and 2001.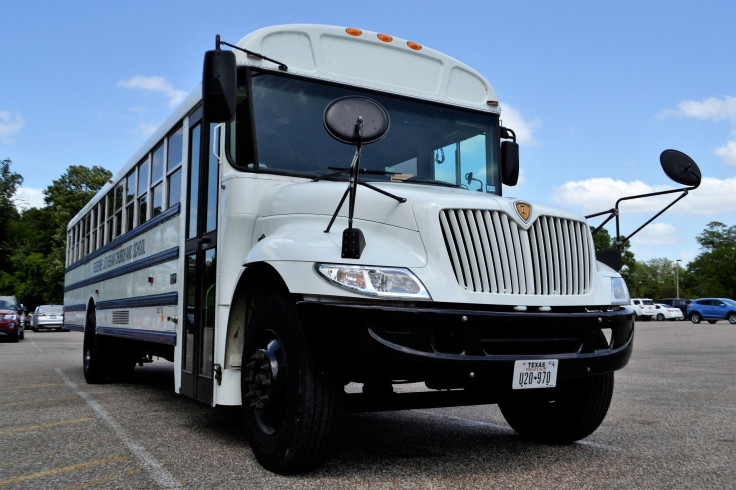 © 2023 Latin Times. All rights reserved. Do not reproduce without permission.