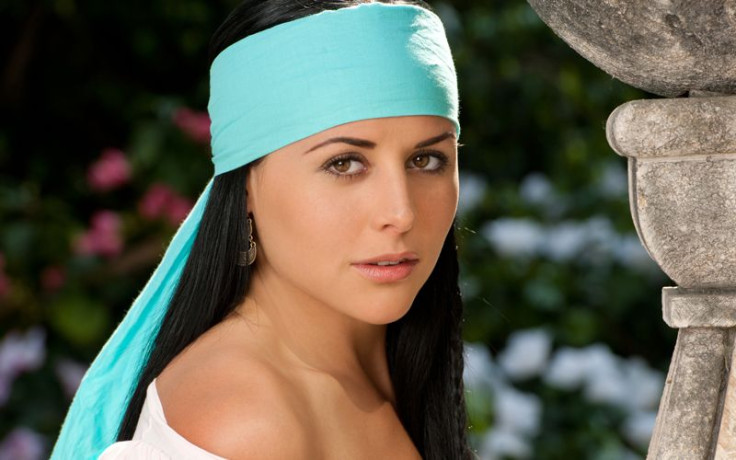 Telenovelas are a remake game in recent years with producers out of ideas to create something new or give a twist to the classic genre. The next adaptation Televisa is prepping is "Simplemente María" that we most famously remember starring Victoria Ruffo back in 1989. The classic story written by Celia Alcántara follows a poor and innocent girl that arrives from a small village into the great city of México. Soon after she meets a man that she falls in love with, but he is from a different social status which causes some problems. To make things worse he's only playing with her and having a good time. María soon finds out she's pregnant and is forced to raise the child by herself taking on a job as a seamstress. Through her hard work and dedication she climbs up the social ladder and becomes a very famous and influential fashion designer with her own clothing line. Now, that man that betrayed her wants to come back into her life, but will María forgive him?
"Simplemente María" is nothing new under the sun and we've seen countless of iterations of the same story over and over. The trick here is casting and creating a fast-paced telenovela that will have audiences keep wanting to see more even though they know what will happen next. In recent years dramas like "Corazón Indomable" and "Un Refugio Para El Amor" have worked despite being a simple story. The latter was produced by Ignacio "Nacho" Sada, who is attached to produced this new version as well. If we remember, Zuria Vega starred opposite Gabriel Soto in what became a success story for Televisa and Univision. Vega is one of the names that are being thrown out there to star in this new adaptation. Following her sting on "Que Pobres Tan Ricos," she is a hot commodity and Sada is sure to have another hit in his hands if she agrees to do the project. "Nacho" was not too successful with his previous melodrama, "Por Siempre Mi Amor," which starred Susana Gonzalez and Guy Ecker.
Danna Paola is also in the mix to star in a remake of "Simplemente María." For Paola, this would represent her first telenovela where she wouldn't be playing a high school-aged girl after starring in "Atrévete a Soñar" and her breakout "María Belén" as a child. Danna has been in theatre playing Elphaba in the musical "Wicked" and would mark her return to telenovela. With this project she will surely shed her adolescent image and graduate into more mature roles that will ultimately give her more opportunities in the long-run. Danna would be the risk here, but with her popularity it might work and it would be a new face to see. As of yet, those are only the pair of names and no word on who would possibly be the male lead. "Simplemente María" would start shooting at the beginning of 2015 and follow "Muchacha Italiana Viene A Casarse" in the programming. Who would you rather see as the female lead for the "Simplemente María" remake?
© 2023 Latin Times. All rights reserved. Do not reproduce without permission.