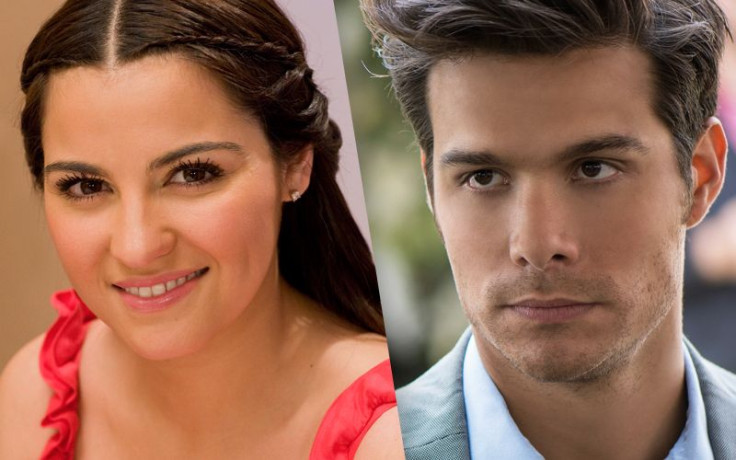 Maite Perroni wrapped up production of "La Gata" last year and she's already being name dropped for a new telenovela. The story in question is the classic "Simplemente María," which we fondly remember starring Victoria Ruffo back in 1989 and even further down the line in with Saby Kamalich as the lead. Now, the front-runner is Perroni according to "Pepillo" Origel's column. Previously it was rumored Zuria Vega would star, but since then she took on the lead of "Que Te Perdone Dios." Following Vega, there was also talks of Danna Paola taking on the role, but lately it's been rumored she's moving on to TV Azteca. Another name that was a strong candidate was Irán Castillo, but it faded out.
As Perroni's male lead, Brandon Peniche, is being considered. The production will be helmed by Ignacio Sada, who has produced telenovelas like "Por Siempre Mi Amor" and "Un Refugio Para El Amor." In the latter title, Peniche had a role and Sada knows about his strong work ethic. Peniche has been working steadily and breaking out of his father's (Arturo Peniche) shadow, making a name for himself. His latest projects include "La Malquerida" and special guest spots in "Que Te Perdone Dios" and "Corazón Indomable." In all of those projects, his characters have been murdered. Taking on the lead in a "Simplemente María" remake will most likely save him from being written out of the telenovela.
"Simplemente María" is a classic story written by Celia Alcántara that follows a poor and innocent girl that arrives from a small village into the great city of México. Soon after she meets a man that she falls in love with, but he is from a different social status which causes some problems. To make things worse he's only playing with her and having a good time. María soon finds out she's pregnant and is forced to raise the child by herself taking on a job as a seamstress. Through her hard work and dedication she climbs up the social ladder and becomes a very famous and influential fashion designer with her own clothing line. Now, that man that betrayed her wants to come back into her life, but will María forgive him?
© 2023 Latin Times. All rights reserved. Do not reproduce without permission.