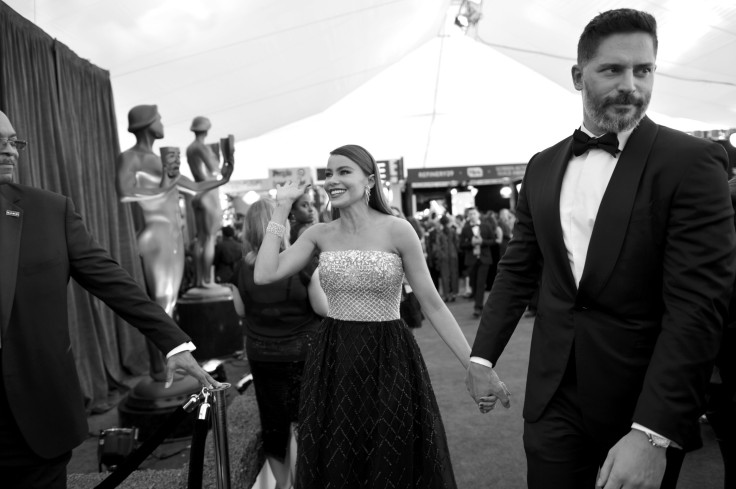 After seven years of marriage, actors Joe Manganiello and Sofía Vergara are separating.
The couple said in a statement to Page Six that they have "made the difficult decision to divorce."
They shared that as two people that love and care for one another very much, they "politely ask for respect for our privacy at this time as we navigate this new phase of our lives."
According to PEOPLE, the divorce news comes shortly after Vergara was seen celebrating her 51st birthday with her friends in Italy. She was seen celebrating without her 46-year-old husband. She also didn't wear her wedding ring on her finger.
Her husband posted a simple birthday message on Instagram, "¡¡¡Feliz Cumpleaños Sofía!!!" It translates to "Happy Birthday Sofía" in Spanish.
Even the photo that he chose to post along with the note was of the former couple celebrating one of Vergara's previous birthdays.
A source said that the two "have been growing apart for a while now and are taking some distance from each other to contemplate their future."
Another source said that at the beginning of the actress' birthday trip, those close to her were explaining away her husband's absence with the excuse that he was "busy filming back on the East Coast." But that excuse barely held up due to the writers strike, and once the actor's strike started, "he could have been on the first flight... and he quite clearly is not."
The insider added that no one out there with her is even trying to "pretend that it's not over."
The "Modern Family" actress and Manganiello tied the knot in Palm Beach, Florida in November 2015.
When the former couple celebrated their seventh anniversary last year, Vergara shared throwback photos of the two on their wedding day. The photos included a shot of the two exchanging their vows and dancing at their reception.
Back then, she had captioned the post "Love U" along with red heart emojis.
In a 2020 interview, Manganiello had said that he felt that he made the right decision when he chose to spend his life with Vergara.
He had said of their relationship that he knew pretty quickly that he could trust the actress, and "she knew pretty quickly that she could trust me."
He had shared that they are both the kind of people who are "capable of putting the other person ahead of ourselves."
The two were last seen together in Hoboken, New Jersey in June. At the time, Vergara had visited her husband on the set of "Nonnas" with actor Vince Vaughn.
© 2023 Latin Times. All rights reserved. Do not reproduce without permission.