A Hong Kong son who allegedly murdered his own father and proceeded to dump the corpse at sea, to steal about US$25,697 (HK $200,000) from the patriarch, has been slapped with a life sentence.
Lai Kan-Yau, 28, an ex-insurance agent, allegedly killed his 65-year-old father Lai Kam-Fook at the Po Tin Estate in Tuen Mun, Hong Kong on Dec. 4, 2018. He reportedly stabbed the old man six times in the neck after the father refused to give him money to repay his debts to loan sharks.
Kan-Yau would later dispose of his father's body by throwing it into the sea near the Wah Fu Estate the next day. The killer son proceeded to transfer US$25,697 (HK $200,000) from his father's HSBC account via multiple ATMs before fleeing to Kaohsiung, in southern Taiwan, on a Cathay Pacific flight at 12:43 noon on Dec. 6, 2018, according to South China Morning Post.
Kam-Fook's body was later found floating offshore in a red, white, and blue nylon travel bag near Waterfall Bay in Pok Fu Lam on Dec. 6, 2018, two days after the murder.
Forensic investigators confirmed that the Kam-Fook patriarch suffered six fatal stab wounds to the right side of his neck. The investigators also detected alcohol and sleeping drugs in his system. The forensic pathologist reportedly concluded that he was stabbed from behind while he was unconscious since his arms showed no signs of struggle, Insurance Business Magazine reported.
When the police informed Kan-Yau of his father's death, he reportedly confessed to the crime, surrendered himself, and was arrested at the airport upon his return to Hong Kong later that day.
"My original intention was to borrow money from my dad, but he turned it down and even swore at me and made a move to hit me. I accidentally stabbed him a few times. It wasn't my intention," Kan-Yau said.
Kan-Yau said that he was planning to commit suicide due to financial difficulties. He reportedly went to see his father on the day of the murder to bid farewell and asked him for money to repay his debts. However, Kam-Fook reportedly turned Kan-Yau down, swore at him, and even attacked him with a chair. In a fit of rage, Kan-Yau then accidentally stabbed Kam-Fook to death with a knife.
Kan-Yau was earlier convicted of murder by jury with a 6:1 decision last month. He later pleaded guilty to theft for stealing from his father and was sentenced to two years and three months for the crime. The two-year sentence for theft will be served concurrently with the mandatory life term for murder, the Standard reported.
When the High Court judge Yau Chi-lap handed down the sentence, he reportedly mentioned that the case is a tragedy. The judge noted that the deceased had been abusive and violent to the defendant and his mother many years ago. However, he stated that "it certainly did not entitle the defendant to brutally kill his father."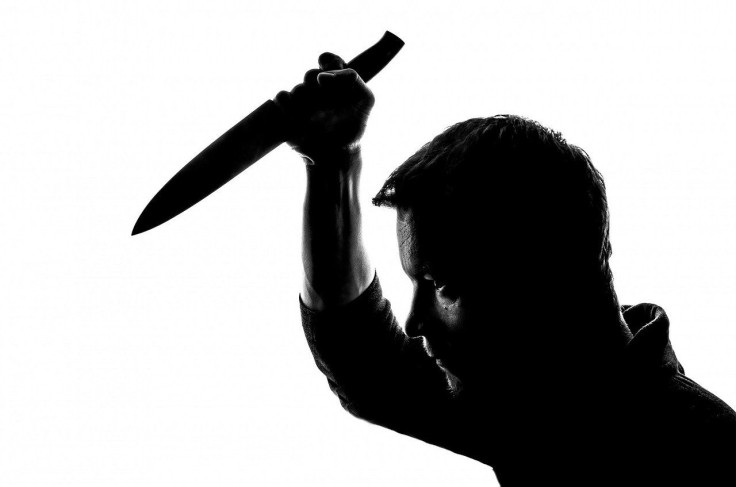 © 2023 Latin Times. All rights reserved. Do not reproduce without permission.