A Manhattan spinal surgeon has quickly resolved his divorce from a former Miss Connecticut USA contestant on Monday after he lodged legal action seeking to void the marriage as an alleged victim of fraud, accusing his estranged spouse of moonlighting as a high-priced call girl.
Hospital for Special Surgery's top specialist Dr. Han Jo Kim, 41, and Regina Turner, 32, have put their contentious split to rest before a public hearing slated for 10 a.m. on Monday could take place, according to Lucian Chalfen, a spokesman for the state Office of Court Administration.
The settlement followed a 264-page filing in Manhattan Supreme Court in which Kim sought to annul the marriage, contending that his wife had conned him and hid her "secret life as a prostitute for wealthy men," the New York Post reported.
The doctor further alleged that Turner had pocketed nearly $700,000 in cash from her clients since 2015, even before they tied the knot on Nov. 27, 2015. The sex service would then reportedly continue throughout their marriage, according to the amended complaint filed in Manhattan Supreme Court.
The husband filed for divorce in December 2020 after stumbling upon a racy text message intended for his wife sent by another man on a computer in the couple's Upper East Side home, according to court documents. The pair officially separated in April.
Turner's alleged financial records revealed $675,030 in cash deposits from 2015 to 2021, with most of the checks coming from her alleged regular clients, which includes a New Jersey real estate executive, a prominent businessman, and a lighting designer from a UK-based company, according to the New York Daily News.
The New Jersey real estate executive sent a total of $185,500 to the woman's bank account, issuing several checks for $2,000 each, according to records. Meanwhile, the lighting designer's company wired her a total of $116,000 over six years with many of the individual payments being $10,000.
Yet Turner claimed in January that she had no income and that she was "totally dependent on (Kim) for support," the papers read.
"It remains inconceivable to plaintiff that given his substantial earnings as a spine surgeon, and his enormous generosity to the defendant, that defendant continued to sell sex for money during the marriage," the complaint alleges.
The wife is also accused of covering up her secret sex work by telling Kim she was going out with girlfriends or had to travel for work.
Turner, crowned Miss Connecticut USA in 2011, allegedly told Kim while the pair dated that she was working on an app supported by a wealthy investor from China.
She would also claim that she was living off with a $500,000 inheritance from her great-grandmother while the app was still being developed. Turner then reportedly told the doctor that the app would allow users to take a photo of clothes and find out where the items were sold.
The filing further claims that Turner, who never even graduated from high school, also lied about being a chemistry major at the University of Connecticut for three years before she took a leave of absence to vie for the Miss USA crown.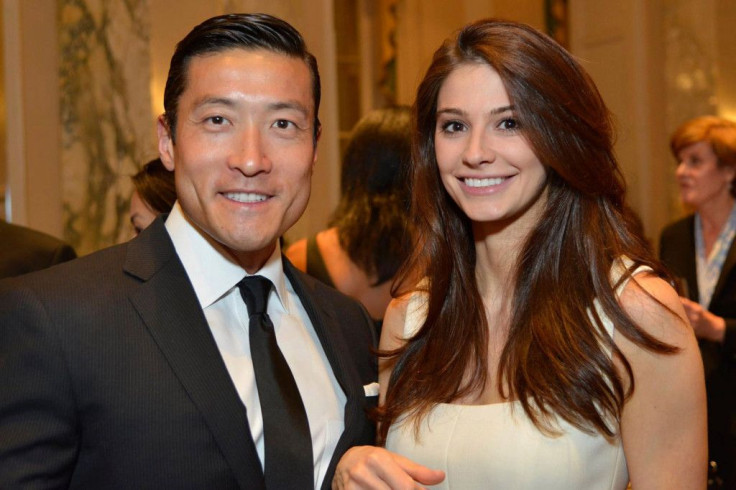 © 2023 Latin Times. All rights reserved. Do not reproduce without permission.