Two citizens from Haitian citizens have been singled out as the possible masterminds behind the assassination of late President Jovenel Moise according to authorities. However, the big fishes behind the plot remain at large according to the country's election minister Mathias Pierre.
The two suspects were identified as Christian Emmanuel Sanon and Joseph Felix Badio. Sanon is a Florida-based pastor while Badio is a former intelligence officer.
Colombia's police chief, Gen Jorge Luis Vargas alleged that Badio may have ordered two retired Colombian soldiers to assassinate the late Haitian president last July 7 with the motive still unclear, The Guardian reported.
Sanon is already in custody while authorities while Badio has yet to be arrested.
However, Pierre said he doubts that the two are the main architects behind the assassination. He believes that there are more powerful minds behind it to place the country in a new chapter of volatility.
"We know that there are big fishes out there that wanted the death and are part of the plot to kill the president … There are more powerful people behind this," the 54-year-old politician stated.
Pierre admitted that they have yet to identify the people behind the assassination. However, he added that they do know that Moise had a lot of enemies, particularly the ones who were not aligned with his plans and programs.
Two US-based companies - Worldwide Investment Development Group and CTU Security – assembled a team to protect Sanon when he returned to Haiti per the Washington Post. He allegedly had dreams of leading a multibillion-dollar reconstruction of his homeland and becoming one of Haiti's top leaders.
The acting prime minister is stepping aside to give way to Moise's choice as the new prime minister before he died. Ariel Henry was the one due to be installed as prime minister before Moise was killed.
Moïse is due to be buried on Friday in the northern city of Cap-Haïtien.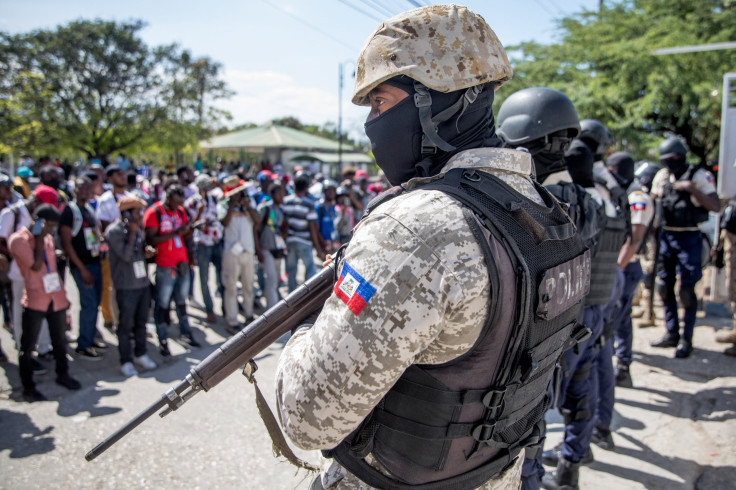 © 2023 Latin Times. All rights reserved. Do not reproduce without permission.