Prince Harry claimed in his memoir that he killed 25 Taliban fighters while serving for the British Army in Afghanistan. Now, he has been slammed by some of the British security and military figures, and the Taliban.
He reportedly shared the figure in his upcoming book "Spare." The detail emerged after some of the media houses obtained a copy of the Spanish version of the book ahead of its official release slated for Tuesday, reported CNN. He reportedly wrote that his number was 25, and that it's "not a number that fills me with satisfaction, but nor does it embarrass me." In another section, he is said to have described Taliban insurgents as "chess pieces" taken off the board, rather than people.
After his comments, members of the U.K. military community slammed him. His kill-count talk was crass and "we don't do notches on the rifle butt," said retired Colonel Tim Collins. He is best known for delivering a rousing speech before the beginning of the Iraq war in 2003, according to The Guardian. Others said that Harry had appeared wrongly to dehumanize the Taliban fighters by describing them as "chess pieces removed from the board."
Kim Darroch, the U.K.'s former national security adviser who was the British Ambassador to the U.S. from 2016 to 2019, said that he would have told Harry not to make such statements, reported CTV News.
Colonel Richard Kemp, a retired British Army officer, said that Harry's suggestion that he killed 25 people will have "re-incited those people who wish him harm." He hoped "they don't succeed," and he is sure that Harry has "got pretty good security." But that's one problem with Harry's claim. The other problem that Kemp found with Harry's comments was that "he characterized the British Army basically as having trained him and other soldiers to see his enemy as less than human, just as chess pieces on a board to be swiped off, which is not the case."
The ruling Taliban, which returned to power in 2021 after 20 years, also responded angrily to Harry's comments. Anas Haqqani, who works as an acting adviser to the minister of interior and is the son of the founder of the Haqqani network, Jalaluddin Haqqani, said that the ones Harry killed were "not chess pieces, they were humans; they had families who were waiting for their return." He added that among the killers of Afghans, not many have his "decency to reveal their conscience and confess to their war crimes."
Harry served in the British Army for 10 years, and during this time, he completed two tours of Afghanistan. One spanned from 2007 to 2008 and the other from 2012 to 2013. Harry achieved the rank of captain in 2011. He qualified as an Apache Aircraft commander. He was known as Captain Harry Wales in the British Army. He retired from the service in 2015. He said that while he was with the British Army serving in Afghanistan, he used to watch back video of each "kill" from the camera on his Apache helicopter after returning to base.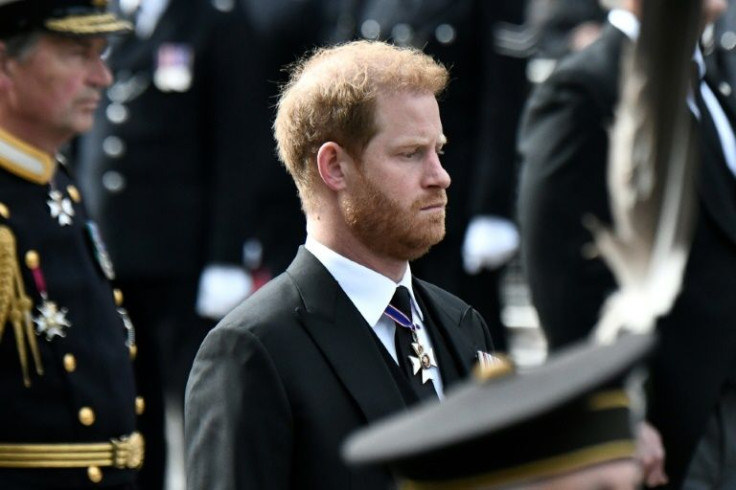 © 2023 Latin Times. All rights reserved. Do not reproduce without permission.