A 14-year-old student from Miracle High School in Sunyani was found hanging at the school's dining hall with other students attending a bible study at the auditorium. The case was initially seen as a suicide but the mother of the deceased, Leticia Kyere Pinaman, believes otherwise.
Further, doctors claim that Leticia may have already been dead even before she was found hanging. According to them, there are certain indicators that people exhibit before they hang themselves while still alive. The 14-year-old did not exhibit any of them.
"According to the doctor, there was no sign of death by hanging. Her tongue didn't protrude, she didn't pass any faecal matter or urine. And that means, she was dead before getting hanged," the mother of Leticia said in a statement.
The lifeless body of Pinaman was found at about 6:30 p.m. on May 17 while other students were in the school's church auditorium attending a bible study. Leticia was said to be one of the brightest students in her class.
For their part, the Housemistress of the school (Gifty Acheampong) gave her statement on the incident. She explained that she was in the kitchen at the time to monitor the preparation of supper to make sure that the students' meals were ready when their Bible studies were done. The sessions were regularly held every Monday and are part of the school's curriculum.
"When I rushed to the dining hall, I couldn't believe what I saw," she said. "I was in the kitchen when I heard the students shouting. I rushed there and saw her hanging, so I quickly rushed to the church auditorium to call the proprietor and the proprietress."
Additionally, a note was found on a table that reads: "I am not happy, this world is full of sorrow and pain, I can't live anymore and I want die."
One of Leticia's closest friends, Cindy Cheremeh, provided additional information about her friend on that day. According to her, the 14-year-old was so quiet and refused to eat the food bought for her. Teachers also noticed her quietness and refused to speak.
The body of the deceased has been deposited at the Sunyani Municipal Hospital Morgue, pending an autopsy.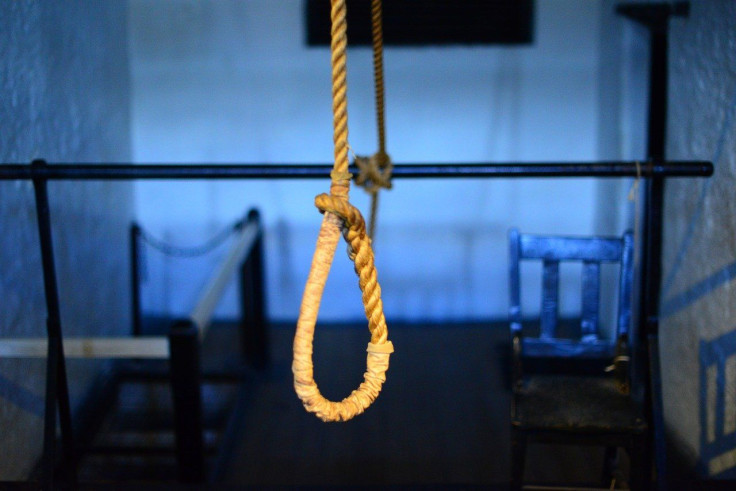 © 2023 Latin Times. All rights reserved. Do not reproduce without permission.