As protests in Iran continue due to the death of Mahsa Amini under the country's "morality police," a teenage protester has gone missing on Monday after Iranian authorities reportedly stole her body.
Going missing for 10 days, Nika Shakarami was last heard from on Sept 20 when she was on the run from Iran's security forces while protesting. Her body was later found by her family in a morgue in Tehran, according to BBC.
After her body was transferred to Khorramabad in Western Iran on Sunday–which happened to be her 17th birthday–authorities stole her body on Monday after telling the family not to hold a funeral for her, and buried her body in a cemetery in the village of Veysian.
Protesters descended on a cemetery in Khorramabad because of this, with the people chanting anti-government slogans against the government. Nika's aunt Atash Shakarami, who posted about her on social media, was reportedly arrested by security forces in Iran, with her life threatened if the family participated in the protests against the government.
Despite the harsh aggression shown by Iranian security forces regarding the protests as well as strong words said by Ayatollah Ali Khamenei, protests have continued to intensify in the country, with many women expressing their anger at the government and their repressive laws that led to the death of Amini, CBS News reported.
Many students are participating in the fight, with lots of anti-government chants like "We don't want the Islamic Republic!" and "Khamenei is a murderer!" resounding in the marches.
"Everyone is out on the streets," one college student said. "We have to keep going. They can't arrest all of us."
Over 133 people across Iran have been killed since the protests began, and Iranian forces have not hesitated in utilizing brutal force to quell student protests against the government. A recent protest at the Sharif University of Technology in Tehran was attacked by plainclothes officers with guns and batons, with hundreds of students arrested for participating.
"The ground was full of blood," a witness to the university protest said. "Nobody was chanting anything bad. We just want freedom. Why do I have to be afraid? We are human beings. We want to live like the rest of the world."
"My generation and the generation after me, we gave the government the chance to reform itself," Maziar Bahari, the editor of IranWire, said. "But this generation can see that… the Islamic Republic cannot be reformed, so this government has to be ended."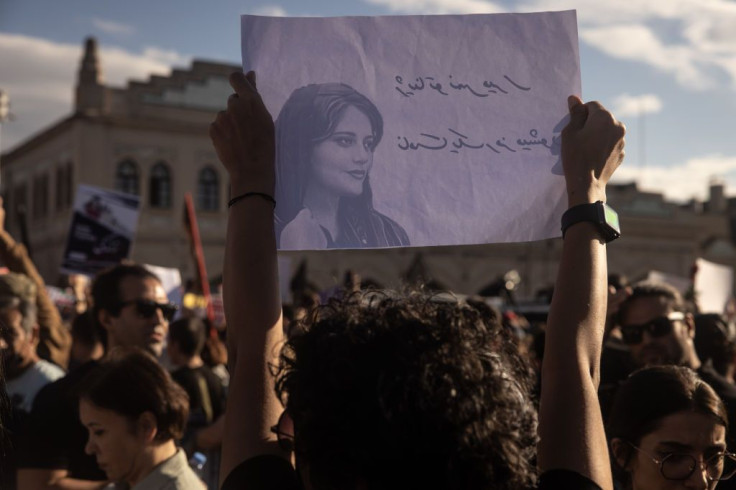 © 2023 Latin Times. All rights reserved. Do not reproduce without permission.