An emotionally disturbed teenager reportedly torched his Manhattan apartment before ultimately deciding to leap to his death from the roof of the building on Saturday.
Cops said that Jamel Martinez, 18, set the kitchen of his 10th-floor apartment ablaze in NYCHA's East River Houses on E. 105th St. near the FDR Drive just before 4:25 p.m. Saturday. He died at the scene after throwing himself off on the top of the apartment facility, the New York Daily Post reported.
Officers from the Fire Department of the City of New York were quick to knock down the blaze, reporting no other casualties from the incident.
The troubling disturbance came just a month following the teen's release from Bellevue Hospital for a psychiatric evaluation following bouts of depression. The teen was already on prescription drugs, his grieving father James White confirmed, according to the New York Post.
White said he had pleaded with the hospital to not discharge Jamel, noting he noticed significant changes in his son's behavior over the years. The patriarch claimed the pressures of graduating from high school took its toll on his son.
"He wasn't supposed to leave Bellevue Hospital," White lamented. "I told Bellevue Hospital not to release him, take him to a program where he could get his mind right."
Earlier this year, police issued a missing person's report for Martinez on May 23 after his family failed to locate him when he threw a fit and fled their home, the Daily Mail noted.
Other residents in the apartment building recounted the harrowing details in the lead-up to Martinez's death. A neighbor acquainted with the deceased said she woke up when the 10th floor became engulfed in smoke during the blaze.
She said the smoke started filling the floor that they could no longer see anything. The woman managed to escape the building with her daughter unscathed, running for their safety despite struggling to gasp for air to breathe.
"He went through something where his mind just relapsed." Martinez's father added, noting his mentally ill son badly needed medical help. He then urged members of the public to take mental health issues seriously to save more lives.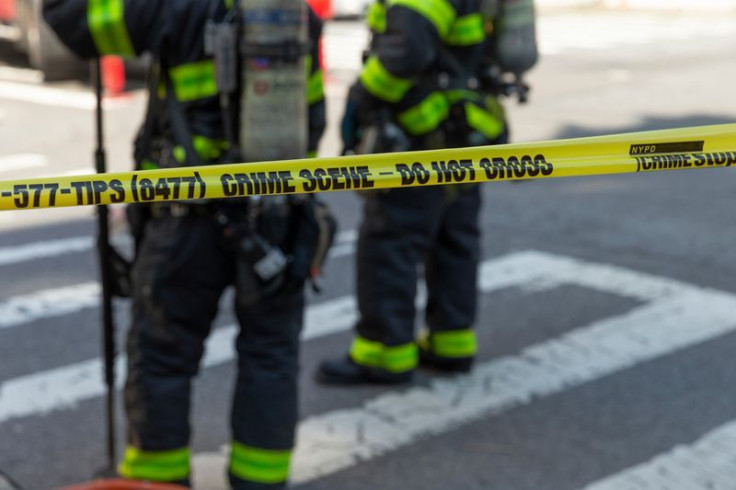 © 2023 Latin Times. All rights reserved. Do not reproduce without permission.