A teenage girl was electrocuted while she was charging her phone when a bolt of lightning hit her home in Brazil.
Radja Ferreira de Oliveira was just in her home in Santarem, northern Brazil, in the early hours of Sunday when it was struck by lightning, reports claim.
The adolescent was using her phone, which was plugged into the outlet when lightning struck. She got a major electric shock and passed out.
Medics were called, but by the time they got at the house, the girl's family had already given her first aid and transported her to the hospital.
Despite the girl's family's best attempts, she was pronounced dead when she arrived at the city's hospital.
Radja was the third person in the Brazilian state of Para, which has an estimated population of more than 8.7 million, to be electrocuted last week.
Semeao Tavares was on the phone in the Apolinario district when lightning struck him during a different storm on Wednesday.
Medics arrived while he was still alive, but they were unable to save him, and he died due to his injuries.
Councillor Raimundo Brito was electrocuted while plucking a duck at his home during the same storm in the same region of the city.
He could summon assistance and was transferred to the local health center, where his injuries were treated.
In India, a teen girl died while using her phone while it was charging. News18 said Shradha Desai, a seventeen-year-old girl from Gujarat's Mehsana district, talked on her phone while it was still charging. In July, the incident occurred in Chhetsan village, Becharaji taluka. It exploded while she was using the device.
Following their deaths, officials warned about the dangers of using a phone while it is still charging, especially during a rainstorm.
Senior Meteorologist Dan Kottlowski of AccuWeather urged cell phone users to get to an enclosed shelter, such as a car or a building, before using their gadgets. He emphasized that an open place, such as a gazebo, won't provide enough protection from lightning.
Aside from being in a secure environment, experts advise people to stay away from plugged-in equipment while raining.
John Jensenius, lightning safety specialist for the National Weather Service, said anything connected into the wall is unsafe while raining because it is wired to an outside line. He added that a plugged-in and charging cell phone or laptop poses the same risks as a landline.
"We have a very simple saying 'when thunder roars, go indoors,'" Jensenius said. After hearing the last clap of thunder, the National Weather Service suggests staying inside for 30 minutes.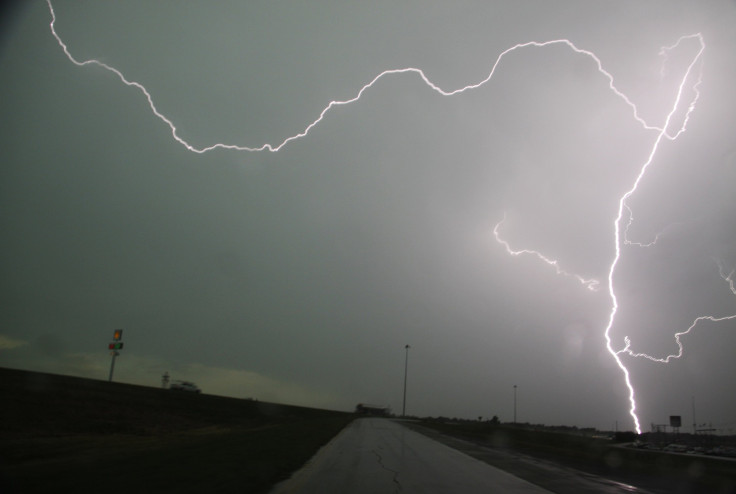 © 2023 Latin Times. All rights reserved. Do not reproduce without permission.