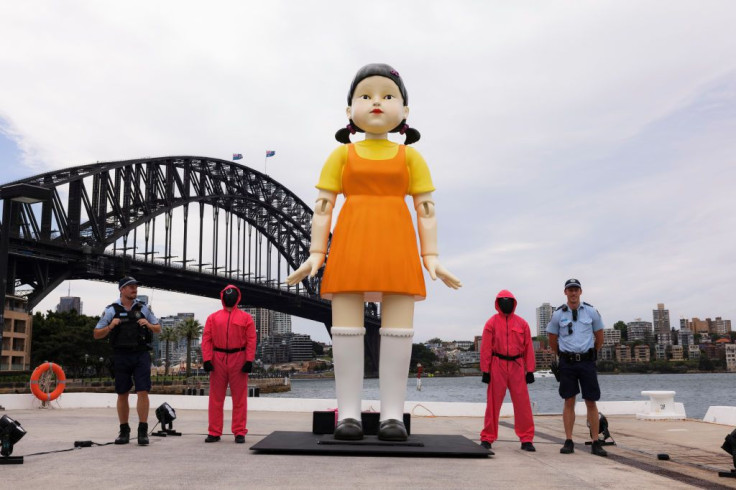 The "Squid Game" craze continues and invades the world in the most fun and creative way possible. The series is bouncing high in streaming records as fans keep on the hype.
Parodies are nonstop, people can't get enough of these comedic acts, and we love it. From dalgona candy to costume replicas, the famous "Red Light, Green Light" with the giant doll dressed in orange and yellow is one of the main features in the South Korean survival series.
The TikTok user @JustinTheLightGuy or The Tik Tok House has garnered attention from the past week for his light display acknowledging the most popular Netflix series, "Squid Game." He started uploading videos on TikTok last year and he doesn't go for typical Christmas lights this time. He levels things up with a custom Halloween light show of red light, green light.
He has put on a giant LED screen showing the popular robot girl with pigtails. Her "green light" turns the entire house into green, while the gunshot sound follows her "red light." Now it is considered the most impressive "Squid Game" Halloween display.
"We usually don't do a Halloween show, but I saw 'Squid Game' about two weeks ago and loved it," Justin Holt told New York Post.
Holt, 18, is a tech-savvy high school student in Manchester, New Hampshire. It has become a tradition for him to put lights all around his house.
Rumors of "Squid Game" Season 2 have been the talk of the town. Netflix hasn't confirmed anything yet. The sensational series was released on Sept. 17 worldwide. Indeed, all the noise and hype are worthy. Squid Game just hits different and we know it.
© 2023 Latin Times. All rights reserved. Do not reproduce without permission.