A Texas woman has been arrested for savagely pointing a loaded gun at a 7-year-old trick-or-treater and harassing countless other children in front of her house on Halloween Sunday, Oct. 31.
Monica Ann Bradford, 35, has been charged with aggravated assault with a deadly weapon after she reportedly rushed out of her house with a loaded gun and pointed it at a 7-year-old child who was trick-or-treating outside her residence over Halloween weekend, Daily News reported.
Deputies from the Hays County Sheriff's Office responded to a residential street in Buda, a suburb of Austin, after reports of a disturbance at around 7:20 p.m. on Oct. 31. When they reached the scene, they found Bradford reportedly yelling at children who were outside her residence in costumes for Halloween, KVUE reported.
She was taken to the Hays County Jail and charged with aggravated assault with a deadly weapon. Her bond was set at $10,000.
In a similar but unrelated incident, a group of masked people in costumes who pretended they were trick-or-treating, reportedly pulled out a gun on a 37-year-old man and thrashed him when he opened his door to give them candy in Brooklyn on Sunday, Oct. 31.
The New York City Police Department has released a video that shows a man and woman dressed head to toe in costume sheets with hoods and scary masks outside a home near Lake Avenue and Nostrand Avenue in Sheepshead Bay at around 10:30 p.m on Sunday, Oct. 31, according to New York Post.
The footage then shows the man ringing the bell before he and his accomplice shove their bags inside the door. The resident can then be seen dropping candy in these bags. Following this, the masked man whips out a gun and pushes his way inside the victim's home as the woman scurries off. Another unidentified male suspect, whose face was also covered, rushes up to help his masked friend.
The male attackers then attacked the victim and repeatedly punched him in the face in front of his wife and young son.
The victim, who suffered minor injuries to his face, eventually pushed both male attackers out of his home and locked his door. The officers found a bag that the attackers dropped at the scene during the attack. The bag reportedly contained a taser, zip ties, and duct tape.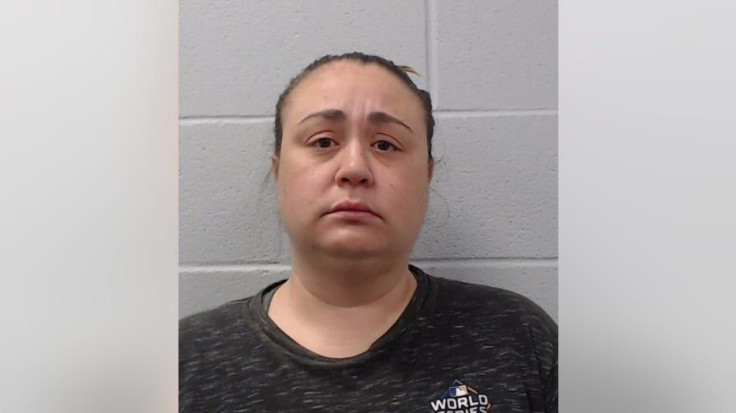 © 2023 Latin Times. All rights reserved. Do not reproduce without permission.