A probe on the cable car mishap that happened in Italy continued with police arresting three people tied to the incident. Per reports, the Ferrovie Mottarone manager, the director and the manager of the cableway are facing involuntary manslaughter and negligence in the incident that resulted in the death of 14 people.
According to Reuters, the emergency brake system had been deactivated to overcome a fault. The gondola was making its way to the Mottarone mountain plunged to the ground and killed everyone on board except for a five-year-old Israeli boy named Eitan Biran who is now in the hospital getting medical attention.
The five-year-old boy suffered multiple broken bones and was airlifted to a hospital in Turin. The body of his family that included his two-year-old brother Tom, mother Tal Peleg-Biran, 26, father Amit Biran and great-grandparents, Barbara and Yitzhak Cohen were all sent back home to Israel on Wednesday.
Based on reports, the cable car was not functioning properly with the brakes constantly acting up. A clamp stopped it from activating, allowing it to function.
"With the conviction that the cable car would never break, (the men) took the risk which determined the deadly outcome," Olimpia Bossi, the chief prosecutor of the city of Verbania said to reporters.
The cable car underwent major maintenance work between 2014 and 2016. Checks were also carried out in 2017 and last year by specialist technicians.
Aside from the five-year-old boy, everyone on board the cable car died while others were thrown into the woods. The cabin was nearing the end of its journey to the top of the Mottarone mountain when the lead cable snapped, around 65-ft above the ground. It was still unclear why the lead cable snapped.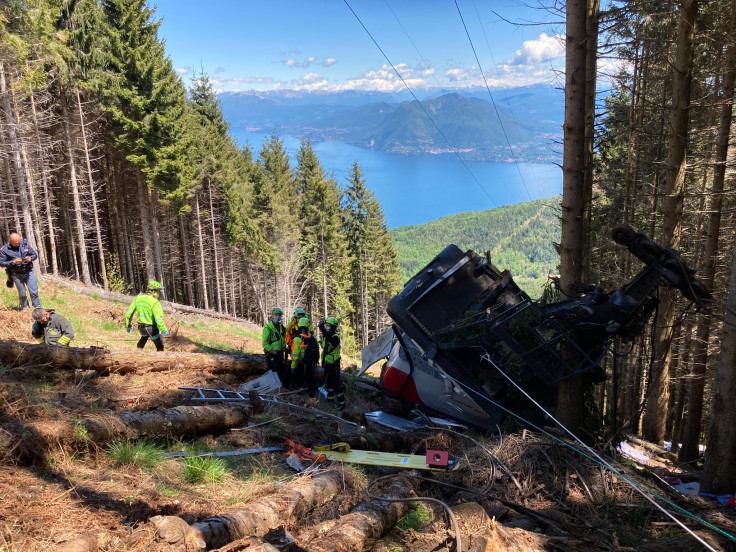 © 2023 Latin Times. All rights reserved. Do not reproduce without permission.