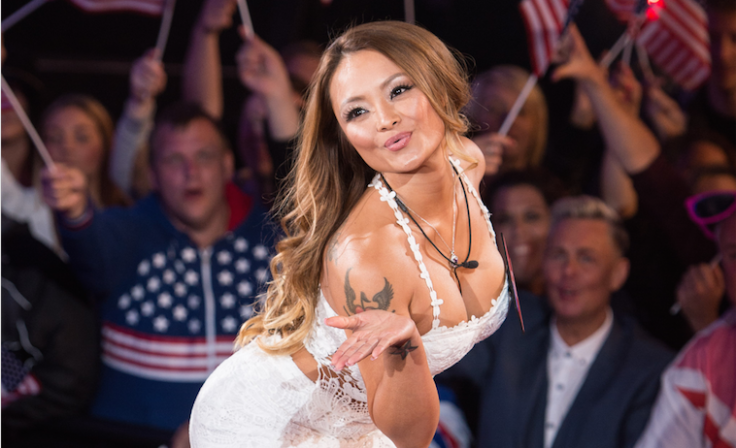 Tila Tequila has been trying to stay relevant in the past few days by posting racist and demeaning comments about immigrants on social media.
"Ain't nuthin better than riding around Texas in my cowboy boots to hunt down these damn illegals! #SendThemBack," the 34-year-old posted on Twitter.
On Thursday, Tequila shared a video on Facebook using the hashtag #OfficialApology, which led everyone to believe that she had finally come to her senses. Unfortunately, that was not the case.
"I just want to say sorry for hurting everyone's feelings recently," she said on the clip. "Because I'm sorry you are bunch of dirtbags and losers."
Tequila, whose real name is Thien Thanh Thi Nguyen, was born in Singapore. After her family fled Vietnam during the war, she was raised in Houston, Texas. Apparently, she has forgotten she is also an immigrant.
Earlier today, she shared a different video featuring her baby girl playing with Snapchat filters. Even though there's nothing controversial about the footage itself, the caption used for it, says it all.
"'Mommy, Mommy will I be safe here in America?' – as soon as Donald Trump becomes President you will baby!" she wrote.
Tila has continuously declared that she is a Trump supporter and even claimed to be controlling the GOP front-runner's mind throughout his presidential campaign.
"Well yes. I am the #NWOQueen duh! Who do you think is controlling Trump via mind control?" she said in a tweet.
Tequila's racist rants began on June 1, when in a desperate attempt to get attention, she attacked Jennifer Lopez on Twitter.
"I don't really see anything great about JLo," she tweeted. "She is just a Mexican with money."
The former "Celebrity Big Brother" contestant's account was immediately shut down after that, but it is now back on and spreading all of the hate.
Watch Tequila's pseudo-apology in the video below.
© 2023 Latin Times. All rights reserved. Do not reproduce without permission.