Former President Donald Trump reacted strongly to the Jan. 6 committee's referral to the Justice Department that he face criminal charges for his actions that led up to last year's Capitol riot.
Trump wrote in a statement posted on his Truth Social account that they don't get it that when they come after him, people who "love freedom" rally around him, reported New York Post. He said that it strengthens him, and noted that what doesn't kill him "makes me stronger." The 76-year-old shared that Americans know that he pushed for 20,000 soldiers to prevent violence on Jan 6, 2021 and that he went on "television and told everyone to go home…."
He even compared the committee's criminal referral Monday to the article of impeachment that was brought against him by Congress twice when he was the President. He wrote that the people understand that the "Democratic Bureau of Investigation, the DBI," are out to keep him from running for President again as they know he will win. He said that "this whole business of prosecuting me is just like impeachment was — a partisan attempt to sideline me and the Republican Party."
The Jan. 6 committee recommended to the Justice Department that Trump be charged with inciting or assisting a riot, conspiracy to make false statements to investigators, conspiracy to defraud the U.S. government and obstruction of an official proceeding. The committee said that it uncovered evidence that Trump pushed claims he knew were false about the 2020 presidential election just to change the election's outcome. Trump wrote that the "fake charges made by the highly partisan Unselect Committee of Jan. 6th have already been submitted, prosecuted, and tried in the form of Impeachment Hoax number 2." According to him, he "won convincingly."
The committee's referral is mostly symbolic, but its probe and recommendation of charges can be used by the Justice Department to pursue a case against Trump. So far, he is the only person who has announced his candidacy in the 2024 presidential election.
As for the Jan. 6 panel, it will dissolve on Jan. 3, 2023, reported the Associated Press. It has conducted more than 1,000 interviews, held 10 public hearings and collected more than a million documents since it launched in July last year.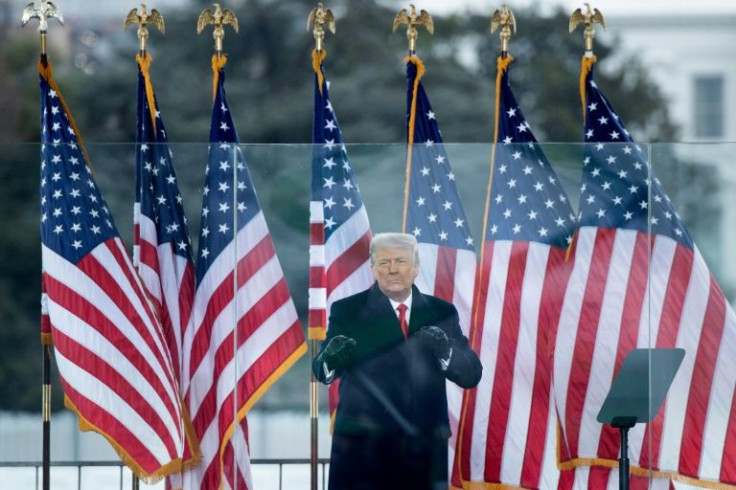 © 2023 Latin Times. All rights reserved. Do not reproduce without permission.