Two men from Bolton have been jailed for fraud after they attempted to claim a US$5.29-million (£4 million) scratch card win after purchasing the ticket using a stolen debit card.
Jon Watson and Mark Goodram have been slapped with 18-month jail sentences for fraud after they reportedly bought a National Lottery scratch card using stolen debit card details and then tried to claim a US$5.29-million (£4 million) jackpot they won from the ticket, BBC reported.
On April 22, 2019, Watson and Goodram reportedly went to London to beg. The duo, who allegedly obtained the stolen debit card details of a stranger, bought the winning scratch card from a Waitrose store in Clapham.
Goodram, who had the card number and expiry date written on his hand, used the card details to shop US$119 (£90) in purchases at a Londis store on Clapham High Street and bought goods worth US$93 (£71), including five scratch cards, at a Waitrose store on Clapham Common.
When they scratched one card, the duo won a US$13 (£10) prize, which they subsequently claimed at the Londis store. Upon scratching off another ticket, however, it revealed to the men the massive jackpot prize.
After they discovered that they have won the jackpot, Watson telephoned the National Lottery line to tell them that his friend had won. Goodram then told the operator that he would be sharing the prize money with his friend. The operator then informed them that the payment would be made by bank transfer.
The next day, an investigator named Stephen Long, called Goodram and asked about the card he used to make the purchase. Goodram told the officer that the card belonged to a friend named "John," who "owed him money." However, he could not confirm the man's surname or where he lived, according to Manchester Evening News.
"Mark Goodram explained he did not have a bank account, [but] the purchase of the winning scratch card had been made by debit card from a bank account... which immediately raised suspicions," prosecutor Denise Fitzpatrick said.
After being taken into custody, Watson and Goodram pleaded guilty to three counts of fraud and were jailed for 18 months. Goodram was given an extra month of prison time as he failed to show up to court two times during his trial.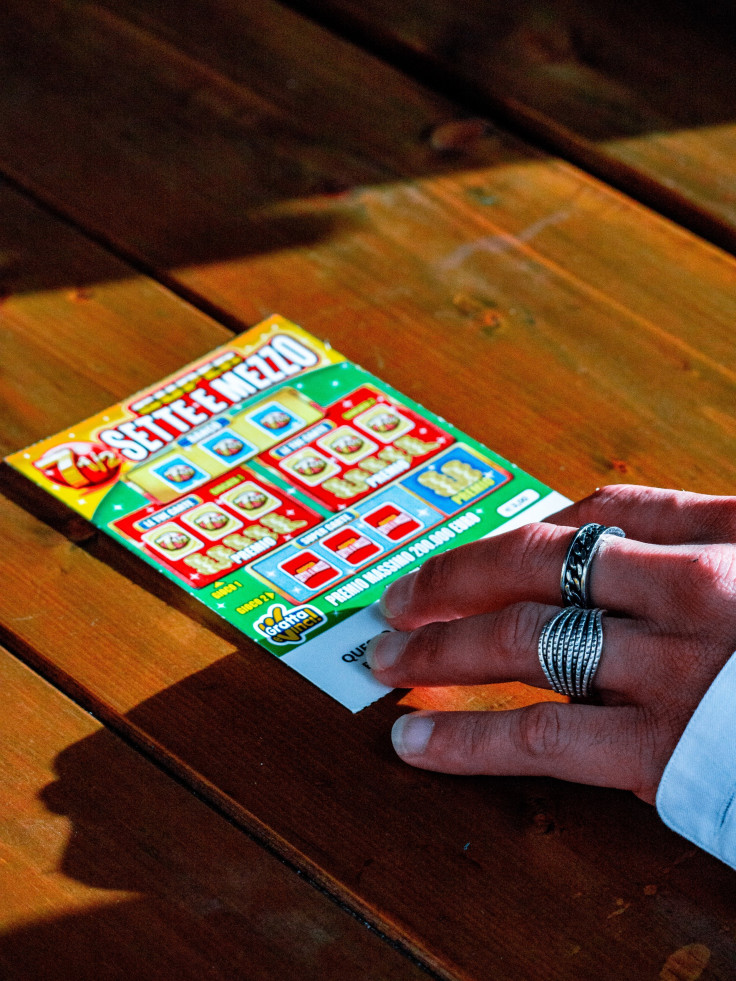 © 2023 Latin Times. All rights reserved. Do not reproduce without permission.