UFC president Dana White knows the big hit the promotion took when Khabib Nurmagomedov made the shocking announcement he was retiring. It caught most by surprise, though the reason behind it is because the champ was grieving after his father, Abdulmanap Nurmagomedov, died due to complications caused by the coronavirus.
Nurmagomedov defeated Gaethje via triangle choke in the second round of the main card at UFC 254. During the post-fight interview, "The Eagle" explained how it was odd for him to come out without his father and that his mother had asked him not to fight anymore.
"Today I want to say this is my last fight. No way am I coming here without my father. When UFC called me about Justin I spoke with my mother for three days," Nurmagomedov said. "She didn't want me to fight without father and I said this is my last fight - and I have given her my word."
However, White is keeping his fingers crossed. The UFC prexy pointed out how Abdulmanap wanted his son to retire once he reaches 30-0 and undefeated. That in mind, White feels that there is a chance that Nurmagomedov may return to fight at some point moving forward in an interview with CBS Radio.
"He was completely emotional that night when he got through that fight. I have a feeling that he might go for 30-0," White said. "I think that's he's not going to retire. His dad wanted him to get to 30-0, and I think he wants to honor his dad's wish."
Backtracking a bit before the UFC 254 encounter, it appears everything was set. Nurmagomedov admitted that he may be down to his last two fights and that he would retire after that. However, he also mentioned that there is also the possibility that he could suffer a defeat. Nurmagomedov knows he is off age and the competition is getting tougher from younger fighters.
There is a possibility that "The Eagle" may return but a date for that is unknown. For now, Nurmagomedov needs some time off to gather his thoughts. It may take time but the UFC door is still pretty much open for him to enter once again.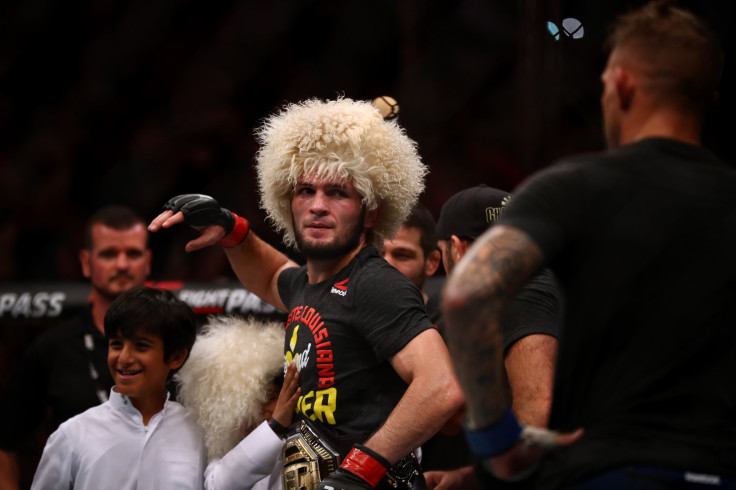 © 2023 Latin Times. All rights reserved. Do not reproduce without permission.