The Lincolnshire Police force in the United Kingdom has stood by their officers on Tuesday after they experienced criticism from the online community after four of their officers were recorded doing the Macarena in a local Pride march.
During the annual Lincolnshire Pride Parade, four officers were recorded doing the "Macarena" with the crowd of people, joining the public in the routine of the celebration. However, as the clip spread online, many people have commented on the act as "ridiculous," saying that the officers should be "solving crimes," according to LBC.
"Should be ashamed of yourselves instead of prancing around [catching] criminals that's what we pay our taxes for," one person commented.
"What in Earth is the matter with you? How do you ever expect to 1. be respected 2. taken seriously 3. maintain law and order, when you are pratting about trying to convince everybody you are their best mates. You look ridiculous," another person tweeted.
Despite the perceived backlash, Lincolnshire Police's Chief Constable Chris Haward has stood firm on the actions of the officers, highlighting that connecting and building trust with the queer community in Lincolnshire is worth the backlash, Lincolnshire Live reported.
"Policing is not just about enforcement and patrol but about engagement, understanding and being part of the community," he said. "We want everyone attending Lincoln Pride to know that we are there for them and that our service to Lincolnshire communities is truly inclusive, we aim to treat every member of the public we serve with fairness and impartiality."
"We don't always get it right, so if four minutes of dancing gets some folks hot under the collar, it's worth it to build trust with those who've had good reason to distrust the police in the past," he said.
Haward also confirmed that the vast majority of negative comments that the station received due to the video came from places outside of Lincolnshire, who have never engaged with the community before the video. And the comments from within the community, only a "minority" of them were negative.
"We'd gladly meet with you and talk about why we feel such engagement, under those circumstances, was absolutely spot-on," he said.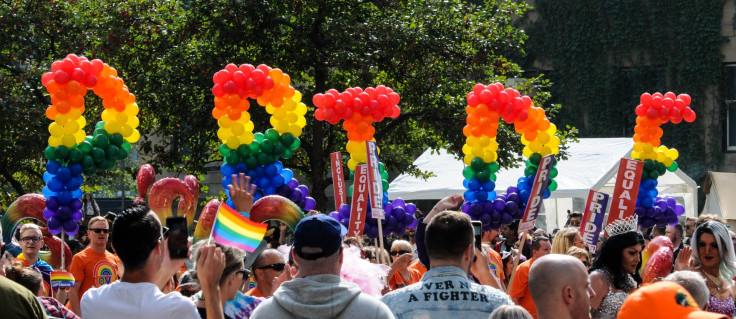 © 2023 Latin Times. All rights reserved. Do not reproduce without permission.