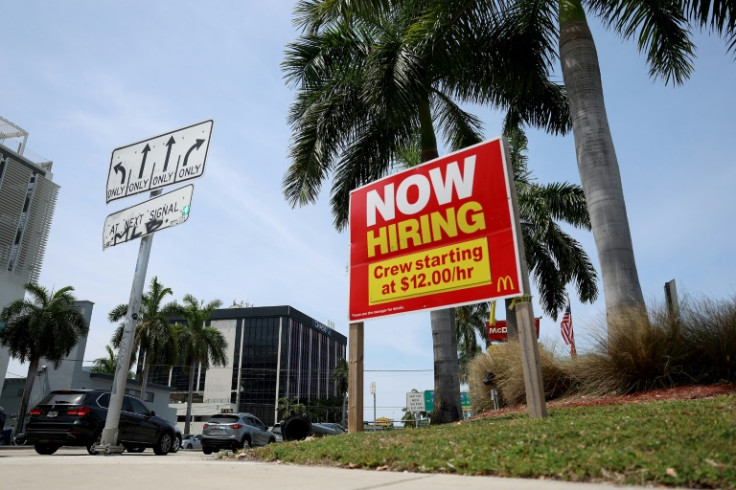 U.S. employers added 150,000 jobs in October, down from 297,000 the previous month, according to the Labor Department report. Economists surveyed by Reuters expected the economy would add 180,000 jobs.
The overall unemployment rate rose 0.1 percent in October and clocked in at 3.9 percent. It is the highest level since January 2022, when economists expected it would hold steady at 3.8 percent. Among Hispanic Americans, however, the jobless rate rose 0.2% to 4.8%.
Both men and women over 20 years old showed a lower rate than the average for the demographic at 4.2 and 4.1 percent, respectively. The leap is explained by those from 16 to 19 years old from both sexes, as the unemployment rate for them was 16.6 percent.
Overall, the participation rate for Latino workers declined by 0.4%, from 67.3% in September to 66.9%. The figure, however, is significantly higher than the country overall, which stood at 62.7%.
Latinos were not the group with the largest unemployment rate: it was higher among Black Americans, for which it edged 0.1% higher to 5.8% last month. Asian Americans were at the other end of the spectrum with a 3.1% unemployment rate. However, it saw the largest monthly jump with a 0.3% increase
According to CNBC, Black and Hispanic Americans were hit particularly hard by the business shutdowns in the depths of the Covid-19 pandemic, with the unemployment rate for Black workers peaking at 16.8% in 2020 and the Hispanic jobless rate surging as high as 18.8%.
Wage growth also cooled as employers hired fewer workers. Average hourly earnings rose 4.1% from a year earlier, down from 4.3% in September. The inter-annual wage gain was the smallest since June 2021 and the monthly gain was the smallest since February 2022.
The percentage of people working or looking for work fell slightly to 62.7% in October from 62.8% in September.
Lysbeth Perez of El Sol Jupiter's Neighborhood Resource Center in Florida told Latintimes.com that it is "noticeable that there has been an increase in the number of workers coming into our facility on a daily basis.
El Sol Resource Center is an initiative by a group of residents, immigrants, religious groups, and university and city officials in the city of Jupiter to provide a place to hire hundreds of workers of Mayan descent from Guatemala and southern Mexico. Since 2006, hundreds of them have been hired daily for various jobs.
"This is the best thermometer to see the behavior of the labor market and if there is a decrease in the number of workers who are not hired," Perez added.
© 2023 Latin Times. All rights reserved. Do not reproduce without permission.