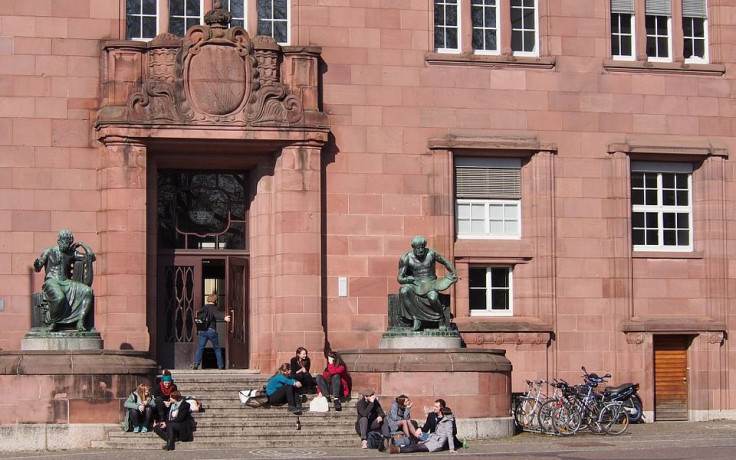 University Of Missouri Freshman Daniel Santulli is now wheelchair-bound, blind and unable to speak due to brain damage as a result of a hazing incident on Oct. 19, 2021.
In October, during the "Pledge Dad Reveal Night" at Phi Gamma Delta, the 19-year-old teenager was directed to finish a 1.75-liter bottle of Tito's and beer that had been force-fed to him through a tube.
"They were given their family bottle of alcohol and then they drank from it and they took them upstairs and for the next two hours, they drank and drink and drink," Tom Santulli, the father, told ABC News. Santulli was a member of the ritual; in a video obtained by ABC, former members of Phi Gamma Delta fraternity were seen walking down the stairs of the fraternity blindfolded. Santulli, 18 at the time, was pressured by others in the fraternity to drink an entire bottle of vodka.
Attorney David Bianchi, representing the Santulli family, told Fox News that the family has settled with almost 23 parties, including the fraternity. They won their case with an undisclosed settlement but now they have plans to file complaints against at least two more people--Sam Gandhi and Alec Wetzler. The family is also demanding felony charges against the duo.
Wetzler has been charged with the misdemeanor of giving alcohol to a minor, he is no longer enrolled at the school. However, Gandhi has not been charged and he remains a student. According to the family's lawsuit, Gandhi saw the terrible state of Santulli but did nothing to help until it was too late.
Santulli started drinking after 10:20 p.m. The father said that one of the fraternity members had Santulli drinking beer through a funnel. "We see one of the fraternity members putting a tube in Danny's mouth with a funnel at the other end and pouring beer down his throat while Danny is in the middle of consuming an entire bottle of vodka. That's on the video."
Before 11:00 p.m. Santulli is seen in the video losing his balance and falling backward. He was carried to a sofa by fraternity members. Then, Santulli fell off the couch at 12:30 a.m. and was put back 15 minutes later. While he was being carried and taken out of the fraternity, members of the fraternity dropped him.
Santulli was in cardiac arrest and not breathing when they arrived at the hospital, and his blood alcohol level was .46. He was placed in the intensive care unit at the University of Missouri Hospital for six weeks, then moved to a rehab hospital in Colorado. Currently, he is under the care of his family in Minnesota; however, according to the doctor, the teen will likely be permanently disabled.