A Colorado man charged with killing his pregnant Thai wife in Bangkok on Friday reportedly had a history of domestic abuse.
Jason Matthew Balzer, 32, confessed to the killing following an arrest on Thursday in the city of Nan where he had lived with his slain 32-year-old wife Pitchaporn Kidchob, said police Lt. Col. Somkiat Ruman-ngern, noted the Greeley Tribune.
A spokesperson for the 20th Judicial District Attorney's Office Shannon Carbone has since come forward to note that the murdered Pitchaporn Kidchob is possibly the same victim named in an attempted murder case filed against Balzer in 2019 in Longmont, Colorado.
The office has yet to receive any official information about the victim in Thailand, she told ABC News. However, based on the victim's name and the photographs of her published by Thai media, Carbone's office has reason to believe it is the same person.
According to Major General Weerachon Boontawee, chief of Provincial Police Region 5′s Detective Department, Balzer admitted to being enraged after Pitchaporn tried to chase him out of their home during a heated confrontation, so he stabbed her with a knife.
Balzer proceeded to hide the victim's body in a sealed rubbish bin, before driving the remains to a wooded area some 3 miles away from their home. There he buried the body in a shallow grave. The suspect was fleeing from their community headed to Chiang Mai on a motorbike when he was seized by law enforcement, confirmed Weerachon.
Police were alerted following Pitchaporn's mother's concerns about being unable to reach her daughter by phone. The matriarch also found traces of bloodstains during an impromptu visit to the couple's home last week.
Balzer and Pitchaporn reportedly met in Thailand and got married in the U.S. in 2017. Balzer went on to quit his job and sell all his Colorado properties to move to Nan, Provincial Police Region 5 commander Prachuab Wongsuk told Thai Rath.
The assailant vehemently denies that he knew his wife was three months pregnant at the time of the murder, Prachuab said.
In 2019, the victim was reportedly assaulted by Bazler after refusing to have sex with him. Court documents show Bazler grabbed her arms, hit her in the face, and slammed her head repeatedly into a headboard in their apartment. He would go on to point a gun at her and threaten "I will kill you," an arrest affidavit said.
While Balzer was charged with attempted second-degree murder, he was able to plead guilty to a lesser charge of third-degree assault because the victim went back to Thailand and did not want to return to Colorado to testify, Carbone said, noted the Daily Camera. He was sentenced to probation, including domestic violence treatment, she added.
Balzer was also arrested in Colorado in December last year after police allegedly found 73 guns in his van, a violation of his probation that prohibits him from having any firearms, reported the Mead Police Department.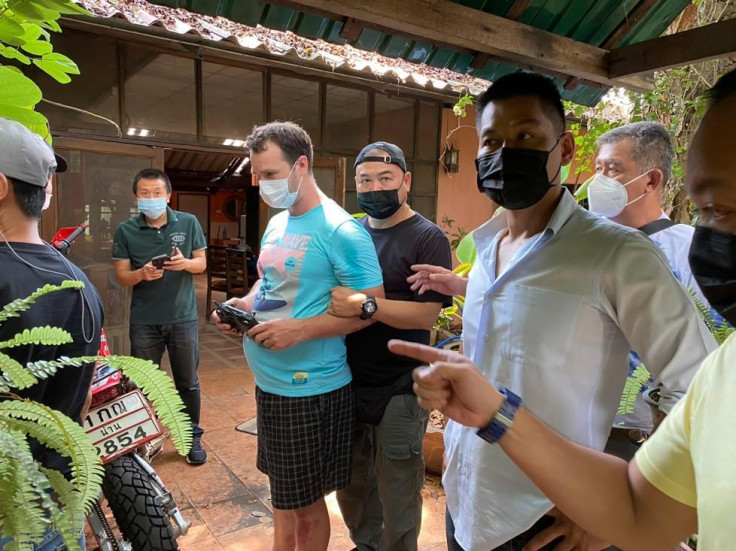 © 2023 Latin Times. All rights reserved. Do not reproduce without permission.